Supporting Him, Supporting You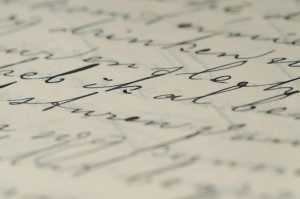 By Alexandra Fleksher
Just before Shavuos, women in Cleveland, Ohio, got together to attend a panel discussion entitled, "Supporting our Husbands who are Working: Supporting him, Supporting you." The panelists, in their 20s and 30s, were diverse, representing working women, stay at home moms, wives of men who learned full-time for years, wives of men who never learned in kollel, ba'alos teshuvah, and Bais Yaakov graduates. Their goal was singular: to provide personal insights into what it means to support our husbands who spend most of their day at work in the outside world, yet who make time for Torah study.
Girls are well prepared to marry boys who are learning. From Bais Yaakov to seminary, the ultimate "Torah life" espoused is one that is immersed in the kedusah and growth-oriented atmosphere of the kollel lifestyle. "Good girls" date and marry boys who are in yeshiva and "good boys" are immersed in full-time study. Yet while the highest ideal may be to marry a man with aspirations to learn Torah full-time for as long as possible, the reality is that most of these men do not continue to learn long term. Most leave the precious halls of the beis medresh and head to work.
When a man leaves kollel, the spiritually striving young wife is left torn. It is as if she now has a different identity. She knows how to be an ezer kenegdo to her husband who is a kollel yungerman, but now his role has changed. Has hers? Should hers?
Unfortunately, in this context, it is not uncommon for some women to feel an element of resentment toward their husbands who are working. Socially, her standing has shifted. She no longer belongs to the Torah elite. Quite possibly her dreams of her husband achieving "greatness in Torah" have been dashed. She may also feel some guilt if her husband's entry into the workforce was propelled by her lack of ability to continue to financially support the family. And at the end of the day, her husband may be exhausted from work and struggling to reintegrate steady Torah learning into his life. This is not what she was prepared for.
To be sure, the ex-kollel husband himself is struggling with many challenges: the burden of parnassa, exposure to divergent values in the secular workforce, shmiras einayim, increased technology use, little time or energy left for learning. And then he comes home to a wife, his anchor against the storm, who really would prefer for him to be back in yeshiva? Who is, at best, disinterested and at worst, disappointed?
The irony is clear: these men are trying their best to provide for their families. If, however, the wife does not appreciate his contributions and is not satisfied with her husband's spiritual growth, her feelings of disenchantment, which certainly won't be latent for long, will not prove to be effective or inspiring.
The goal in creating this panel discussion, peers supporting peers, was to give women, whether their husbands were in kollel or not, a newfound appreciation for their husbands who are out there working. These men are fulfilling the requirements set forth in the kesubah. They are, please G-d, making a Kiddush Hashem on a daily basis. They are frum, Torah-true believers in Hashem in a counter-cultural environment. And they are making time to learn Torah, whether it be on a small scale or a large scale, which requires sacrifice on the part of both husband and wife. These men are heroes! Their wives are heroes!
It is true that the wisdom of the Jewish woman builds the home. Wives of working men have a crucial role, and a choice to make: to build or break, show faith or doubt, be supportive or resentful. We need to be wise.
Rav Hirsch speaks to the young Jewish man of the 19th century regarding his duty to take up a worthy occupation. The young Jewish woman of the 21st century could benefit from his words, too:
Your only purpose in trying to acquire property, as well as to make yourself the center of a circle belonging to you, should be to join to yourself within this circle a wife, and in union with her to work for the advancement of your people and humanity, to found a home into every room of which G-d may enter, where His word will be observed, a younger generation be trained up, and from which blessing and welfare shall issue forth to all its surroundings. Therefore take up an occupation which will give you hope of attaining to this independence uprightly and honorably; it does not matter what occupation, so long as it is honest and upright, approved of by G-d and permitted by the law of the land. It is not the station to which a man belongs that confers honor upon him, but what he is in this station and how he thereby fulfills the high purposes for the sake of which alone he assumes his station in life. It is this which gives worth to a man. Only, in the choice of an occupation the guiding consideration should be which one involves the least danger to your loyalty to G-d's law, and best provides you with means and opportunity of equipping yourself with the other requirements of the calling for which you are qualifying yourself by earning a livelihood [italics mine] (Horeb).
Girls, before marriage, need to be prepared with the tools and mindset required to properly support and appreciate the working husband. Seminaries and high schools need to address this reality clearly and specifically. Terms such as kovea itim and parnassah should be used more often. Women who are passionate about Torah and Yiddishkeit and whose husbands are in the workforce should also be presented as role models. Until then, it is time we support ourselves and our peers before it is too late and our husbands haven't received the backing they so intrinsically need and deserve.
Alexandra Fleksher holds an undergraduate degree in English/Communications from Stern College for Women and a master's in Jewish Education from Azrieli Graduate School of Jewish Education. Her husband, Daniel, a primary care physician and a musmach of Ner Yisroel, learned in kollel for a number of years before medical school.