The Internet and the Orthodox Teen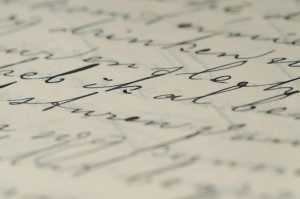 Yesterday evening, Baltimore was host to a sober and honest analysis of the risks posed by new technology for teenagers, especially Orthodox ones. And to give away the plot, the conclusion was that the only solid protection is something far older than the Internet: parenting.
The speaker was Philip Rosenthal, an alumnus of Ner Israel and computer professional who "developed, created and implemented the Computer Crime Unit for the Rockland County Sheriff's Department." Today, his business card features his work in Technology Addictions, and he has spoken to audiences around the world, especially within the Orthodox community.
As someone very involved with technology, I experienced fewer surprises than most of the attendees. Perhaps the most unexpected part for me was when, with the full blessing of the rabbis, he said that the Internet is not going away, and is going to become more of a part of our lives. So much attention has been given to banning the Internet from homes, the kosher phones in Israel, etc., that we are not preparing ourselves for the next wave… and it's already here.
Today, he said, the biggest problem probably isn't the personal computer, but the cell phone. Android and iPhone units take care of calendaring, Internet access, GPS navigation, e-mail, reading (including books, with Amazon Kindle), and paging — oh, and telephone calls. As they become more and more relevant to our daily lives, it becomes less and less feasible to expect that children will not gain access to them. One notable horror story — the 13-year-old Chassidic girl from "the best of homes" who borrowed her father's Blackberry each evening to "play breakout," not 6 feet away from him.
Parents may not even realize that other WiFi devices, such as the Sony PSP and Apple iPod Touch, can easily hook up to an unsuspecting neighbor's unsecured router. Police were called to a residence because of a possible prowler — who turned out to be a teenager with a PSP, from a home a few houses down which would never dream of permitting Internet access.
[A recent article in a publication that I respect, using information provided by an educator that I respect, refers to a young man who "took out an iPod, and accidentally chanced upon horrible websites from a neighbor's unsecured wireless modem." Accidentally chanced upon?! Did the parents believe that? Did the Rabbi/educator? Does dan l'kaf zechus (judge everyone favorably) towards an anonymous 19-year-old justify misleading the public with regards to how such things happen?]
Mr. Rosenthal also let us know that one of the early fears of CyberCops has not come to pass — despite children disclosing entirely too much personal information online, often including home addresses, the result has not been an increase in abductions. Nonetheless, children are becoming accustomed to discuss publicly what we would consider entirely private, which can do far greater harm than they may imagine. He gained access to one community after distributing copies of a profanity-laced tirade written by a teenage girl about her hatred of her own father, which he had downloaded from her public information on Facebook — and then letting them know that the author was the daughter of one of the rabbis present. Another girl foolishly posted something which resulted in a refusal from the seminary of her choice — and it is already well-known in the secular world that what you post on Facebook is quite likely to end up in an employer's hands along with your next job application.
The bottom line, at the end of it all, came back to parenting, and open lines of communication. He recommended K9 Web Protection, Spector Pro and eBlaster, but cautioned that any software can only be installed along with open communication about its use as a deterrent — and that, in the words of an accompanying booklet from the Technology and Family Safety Alliance, "no technology-based solution is ever foolproof." We are faced with a test unlike one ever seen before, he said, because no one knew it was coming, and because most parents are less familiar with the technologies than their children. Each family has to set appropriate policies for use and supervision, along with open communication — and, he said, a promise that a child will never be punished for being open and honest about anything that may have happened.
It is more than worthwhile to have Mr. Rosenthal speak in your community — the child you save may be your own.