We are Lubavitchers… and Janet Reno is Charedi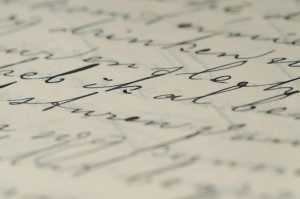 The Forward this week has a story about the effort to secure just treatment for Sholom Rubashkin, regarding whom prosecutors have asked for a 25-year sentence, down from their earlier request for a life sentence. Despite the obviously disproportionate sentencing request for a first-time offender convicted of bank fraud, the Forward casts all of Rubashkin's supporters as exclusively Charedi, even calling Rabbi Pesach Lerner "a Lubavitcher who is the executive vice president of Brooklyn's National Council of Young Israel." [Besides the fact that the NCYI is in Manhattan, the revelation that Rabbi Lerner is a Lubavitcher surely comes as a shock to all who know him, not least of all himself.]
And what of Janet Reno and five other US Attorneys General dating back to the Johnson Administration, several deputy attorneys general and solicitors general (including Kenneth Starr), other non-Jewish judges and US attorneys nationwide? They were "convinced," according to the Forward, somehow cajoled into defending other than simple justice. According to the Forward, the "non-Haredi" view is that "Rubashkin exploited poor illegal immigrants, some of them underage. He cheated banks and caused great economic harm to the small Iowa town."
The "great economic harm," of course, was arguably not the result of any extraordinary violation of labor laws by the Agriprocessors meat plant, but rather the extraordinary raid by US Immigration and Customs Enforcement, which shut down the plant and Postville's economy. Agri was represented by the same attorney who prevented a raid on a plant suspected of employing over three times the number of illegals, who indicated Agri desired to comply fully, and whose request to "avoid the dangers and disruption of a raid" in this case was summarily denied. And despite the supposedly egregious nature of the "exploitation" of illegal workers, all employment-related charges were dropped.
So all that is left is the bank fraud charges, the "basis" for the request for a 25 year sentence. This was the sentence meted out to Bernie Ebbers, who caused WorldCom's shareholders $2.2 billion in losses. It is greater than the recommended sentences for second-degree murderers, terrorist bombers and child rapists.
This would appear to leave open at least an alternate differentiation between the two groups: that it is not between the "Charedi" and "secular" worlds at all, as the Forward would have its readers believe. Rather, on the one hand you have those who believe that even a Charedi lawbreaker is entitled to equal treatment under the law — explaining the co-existence of Lubavitchers, Ed Meese and Janet Reno under the same broad tent. On the opposite side, one has not a fair-minded "secular" community, but those within that community, perhaps disproportionately represented among the Forward readership and certainly on its editorial staff, for whom schadenfreude overtakes fairness when it comes to the Charedim.