Six!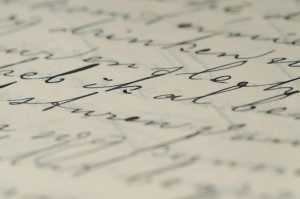 What would Haaretz readers do without haredim? In this Friday's paper (23bIyar,May 7) there were at least six articles on haredim, five negative and one very positive. (Friday's Haaretz attempts to be equivalent in importance to the Sunday NYT.) The top story on the front page of the news section was by Aluf Benn, and had a large, color photo of opposition leader Tsipi Livni with a two-inch high headline in otiyot kiddush levana quoting her: "Likud and Kadima must join against Haredim."
If you have time to read only one of the six, read the one that was the top story on the front page of the second section (opinions and features).
It was by the same journalist as the aforementioned article. Aluf Benn wrote a long, positive article on the hundreds of haredim serving and excelling in the Israeli army.
Here is one typical quote:
Maj. Gen. (res.) Eliezer Shkedy viewed this as a key mission. He instructed the Air Force rabbi …. to promote integration of Haredim. The rabbi wasn't sure how people who had never studied mathematics or English would be able to handle the sophisticated technology of F-16 warplanes. Shkedy had an answer: "They may not know English, he said, but they do know how to study. Anyone who has spent years under the discipline of a Haredi yeshiva, studying 14 hours a day, will be able to master the material" … A few months ago, Prime Minister Benjamin Netanyahu visited Hatzerim air base and had his photo taken in the cockpit of an F-15. Back in his bureau, he said his eyes teared up when he saw soldiers with earlocks and prayer fringes in blue IAF uniforms.
But this positive piece was overwhelmed by four negatives articles that followed. They all supported TA mayor Ron Huldai's tirade and his call for a civil revolt against haredi education. Avirama Golan wrote a glowing piece on Huldai quoting him, "I won't remain silent anymore." Yossi Verter devoted the first half of his weekly article on political parties to praise Huldai who is, according to the article's headline, "Riding the Anti-Orthodox Cycle." Yossi Sarid praised and lamented his own failed attempts to destroy haredi education when he was Education Minister in his op-ed, "This is the Battlefront" , and Prof. of Astrophysics Elia Leibowitz (my brother-in-law) wrote an oped with the sarcastic title, "What Haredi Education Does Give." He mocked yeshiva learnng, which he contrasted with academic education.
Six articles! I guess there was nothing else to write about last week and all is perfect in non-haredi education.