Petirah of a Gracious Lady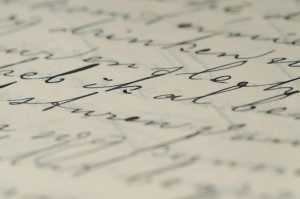 The reaction to the petirah of Lady Amelie Jakobovits z"l shows how to be loved and admired as a person, bring great tribute to the Torah, win widespread recognition – all while maintaining uncompromising fidelity to halacha and hashkafas Yisrael.
What follows is an excerpt from the Jewish Chronicle announcement:
Born Amelie Munk in Ansbach, Germany, she survived the war by escaping to Switzerland, and met Immanuel Jakobovits when she was 19, shortly before he became Chief Rabbi of Ireland. [YA- Her father was the famous leader of Parisian Orthodoxy, Rabbi Elie (Call of the Torah) Munk.]

The founder of the Association of United Synagogue Women, Lady Jakobovits was a patron and supporter of numerous causes including Emunah, Jewish Care, Chai Cancer Care and Wizo.

At a ceremony in London in 2002 to present her with honorary doctorate from Israel's Bar Ilan University, which was attended by 500 people including former Prime Minister Margaret Thatcher, Lord Kalms saluted her as a "blessed lady with a blessed smile".

After her husband's death in 1999, she maintained a busy schedule of speaking engagements and charitable activities, recognised by her 30th place in the JC's list of 100 most influential British Jews three years ago.

Her Hendon home was called Immalie, an amalgam of Amelie and her husband's first name.

Lord Jakobovits' biographer, Chaim Bermant, wrote of her 20 years ago: "She is…religious without being sanctimonious, prefers perfume to incense, has high standards herself without being censorious about the failings of others, and gives the impression that Judaism not only can be fun but jolly well should be.