Be Careful With Your Words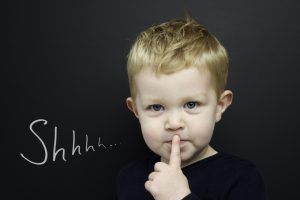 As the American Jewish news cycle turns toward the alleged bullying of Rabbi Haskel Lookstein out of delivering the invocation at the Republican National Convention, we should perhaps shift the focus of the news cycle toward something more basic: not our feelings about specific candidates, but rather the candidates' and their constituents' feelings about us.
When Jewish leaders – be they rabbis or statesmen, Americans or Israelis – launch caustic and at times ad hominem attacks against current and potential political leadership of the United States or any other country, they recklessly place the entire Jewish community into the spotlight and into the crosshairs of our detractors. Although politicians across the spectrum – including President Obama, Secretary Clinton, Mr. Trump and countless others – realize that the rash voices of a few high-profile personalities do not represent the Jewish community as a whole, and America's current and future political leaders are aware that they all enjoy broad support from large segments of the Jewish community (including here) and they have been and always remain steadfast friends of our community, when base disrespect and vitriol emanate from perceived authorities of the tribe, it is a huge potential liability for us all. And it must stop. (Please see here for a more gutsy and colorful presentation of the issue  – well worth the short read.)
One rabbi, who clamorously disrupted Donald Trump's speech at AIPAC and was escorted out by security personnel while screaming anti-Trump epithets, as Mr. Trump was discussing victims of terror, compared himself to the Biblical Mordechai:
All the visitors to the king's palace bow down to Haman, but Mordechai alone "refused to bow and refused to kneel" (Esther 3:2)… At that critical moment, Mordechai spoke truth to power… I felt a strong religious imperative to act even if it achieved nothing. As the Megillah says about Mordechai, when he heard the news of Haman's decree: "He went out into the city and let out a loud and bitter cry" (Esther 4:1).
This rabbi failed to note one critical distinction. Mordechai in no way exhibited contempt for the Persian government. Mordechai expressed his anguish and pain about an impending catastrophe, but he did not shout anyone down, denigrate others or act impetuously or derisively. Instead, Mordechai handled everything with delicate diplomacy (and Torah and tefillah), by coordinating a calculated, behind-the-scenes scheme to achieve salvation, with Hashem's help and grace. Such is the way of Jews in general society; such is our mesorah.
(This same rabbi also wrote to Ambassador Dan Shapiro about an internal matter relating to Israeli and American rabbis, in which the rabbi maligned the Israeli government and told the ambassador that Israeli actions on the matter are dangerous. To read this letter, which could have caused much damage, was extremely distressing.)
Rav Yosef B. Soloveitchik zt"l explained in a 1974 shiur about Purim:
The miracle was made possible by Mordechai's caution and humility. He was silent, humble (about his relationship with Esther)… Because of Mordechai's humility, and because of his awareness of his vulnerable position, the great miracle was able to occur.
While we thank Hashem for the freedoms of America – the Malchus shel Chesed (Nation of Kindness) – and we engage in robust discourse on a variety of issues, as guaranteed by the Constitution, we must be cognizant of how we are perceived and of the effects of our public expression. Even when convinced beyond a shadow of a doubt that we are correct, the Talmudic concern for eivah (the arousal of enmity toward Jews) is real, and it is extremely unfair and wrong to place the community into the arena of controversy by use of highly inflammatory or disparaging verbiage in order to express even the sincerest of convictions.
We live in an age of yad Yisroel ainenah tekifah, and hence all that could otherwise be done may not be done, and all that could otherwise be said may not be said.
As we approach the Three Weeks, let us acknowledge and better grasp our position and the special restrictions and responsibilities that it engenders. Although Arvus (communal responsibility) regarding mitzvos did not apply until B'nei Yisroel's initial entry to Eretz Yisroel, Arvus regarding the welfare and safety of our people is especially punctuated during eras of Golus.
May our improved public expression during the Bein Ha-Metzarim period be a factor to speedily bring about the Final Geulah.