Dismissing Dybbuks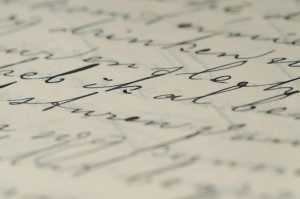 While Rabbi Dovid Batzri's first attempt to drive the dybbuk out was not apparently successful, R. Elyashiv, shtlit"a, reportedly refused to allow it in in the first place, according to the account in Chadrei Chareidim. "Go away from here. I have no business with a dibuk."
Assume, for the sake of argument, that the account is accurate. (My own practice is to follow R. Elyashiv's own directive, and assume that nothing quoted in his name is accurate, unless heard directly from him. Even then, I would be skeptical if any background information regarding an issue that was delivered to him by one of his more notorious gatekeepers, who are known to color, filter, and distort.) Was R. Elyashiv dismissive of the possibility that the unfortunate young man from Brazil was possessed by a dybbuk? Did he, like R. Moshe Sternbuch, shlit"a, see mental illness as the cause of the aberrant behavior, rather than a freeloading spirit? Or did he dismiss the dybbuk because he had nothing to say to it, and didn't particularly relish its company?
The same account claims that R. Elyashiv certainly did not rule out the possibility of a real case of possession. Shlomo Kook, the editor of HaShavua B'Yerushalayim, attended the ill-fated attempt at a videoconferenced exorcism, and reported on its details in his paper. He then looked back at the celebrated predecessor to today's dybbuk, the infamous dybbuk of Dimona, a bit over a decade ago. Kook reports that R. Elyashiv was asked at the time whether the story should be told to children, since not everyone believed that it was an actual dybbuk they were up against. According to Kook, R. Elyashiv responded:
"Can you say for certain it wasn't genuine?" adding, "If some are encouraged (receive chizuk) by this, why not tell?"

This is the message this week regarding the dibuk of Brazil "whether we are dealing with a dibuk or not" the chareidi papers reported, quoting Maran R' Elyashiv, echoing his words from 11 years ago – "if people receive a chizuk from this, why not?"
Many years prior to all of this, R. Simcha Wasserman zt"l spent one of his last Shabbosim in Los Angeles at our yeshiva, prior to his aliyah to Israel. Someone asked him what he knew about the Chofetz Chaim's dybbuk – the one that R. Simcha's father, R. Elchonon Wasserman hy"d had watched the Chofetz Chaim dispatch back to Dybbuk Central. R. Elchonon reportedly talked about the event only once a year. Would R. Simcha share the story?
R. Simcha demurred. "Yiddishkeit is difficult enough for many people to accept without burdening them with stories about dybbuks."
R. Simcha's was a very different reaction, born perhaps out of his experience with a very different population of Jews. Having lived among Americans, both frum and not frum, R. Simcha knew that while such stories might give some people a boost to their emunah, they could seriously hamper the growth of others.
For the haredi community in Israel, tales of a dybbuk might indeed bring chizuk. When the possessed woman came around eight months later and complained that she was put up to the entire drama by people who wanted to milk it for its propaganda purposes, the purported confession appeared in Ha'aretz. (I say "purported" because I generally pay less attention to Ha'aretz's treatment of anything religious than I do to a would-be dybbuk. Some of its journalists write as if possessed by multiple demons.) Now, Ha'aretz is not a paper generally read by haredim. Many, many people still believe that ten years ago, R. Batzri conversed with a dybbuk, recorded his voice, and then succeeded in obtaining a summary eviction. To them, both dybbuk stories are sources of chizuk.
To many others, however, both stories are the polar opposite. They are about supposedly discerning people preferring irrationality (or at least meta-rationality) above rational and commonsensical explanations. They create problems and doubts for people who struggle with criticism of their life style by people who see them as superstitious, anti-intellectual, narrow and primitive. They have answers for those people, but those answers are compromised by the behavior of their coreligionists, particularly when a dreaded dybbuk is unmasked as a foolish fraud.
Chizuk is good – as long as there is no strong probability that it will turn into the opposite under scrutiny. In more insular communities, that scrutiny is not very likely, and there is at least room to embrace the chizuk. For those of us in more open societies, every possibility of chizuk has to be weighed against the significant chance that it will be stood on its head. We must be far more prudent, as R. Simcha was.
The real lesson, I believe, is an old one that is often ignored. The needs and realities of the Torah community in Israel are not identical with those here. What is right in Bnei Brak is toxic here. All sorts of questions need to be asked and answered closer to ground zero, because advice appropriate to the tzibur in Israel is not appropriate here.
Realizing this may be the first step in ridding ourselves of our own community's demons.