The Problem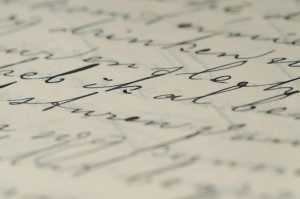 The lives of dedicated Israel-bashers, especially those who hate the Jewish State because it's no longer acceptable to just hate Jews, can't be easy. The glaring contrasts between Israeli and Palestinian behavior have to make it hard to keep up the "Israel is the problem" chant, in the hope the weed-words find places to grow.
Recent events are illustrative. When a mosque in a West Bank village was torched at the end of the year, allegedly at the hand of an Israeli settler angered by his government's construction freeze, a delegation of Israelis from West Bank settlements brought copies of the Koran to residents of the village and expressed sorrow over the crime. Shortly thereafter, Israeli Ashkenazi Chief Rabbi Rabbi Yona Metzger visited the village to express his "revulsion at this wretched act of burning a place holy to the Muslim people" and compared the arson to "how the Holocaust began."
Then, ten days later, a 45-year-old Israeli father of seven, Rabbi Meir Chai, was shot without provocation as he drove his vehicle on a public road. Although the group taking "credit" for the murder claimed affiliation with the Aksa Martyrs Brigades, a group connected to Palestinian Authority President Mahmoud Abbas' Fatah party, the Palestinian leader did not extend condolences to the murdered man's family. He didn't care, for that matter, to disassociate Fatah from the murder.
What he did do, however, was immediately speak up when the Shin Bet, Israel's highly regarded security agency, identified Rabbi Chai's killers and killed three of them – one because intelligence information indicated he was armed, the other two because they refused to surrender. (A fourth suspect was taken into custody.) Mr. Abbas declared the three deceased militants "shahids," or holy martyrs, and sent Palestinian Authority Prime Minister Salam Fayyad to pay condolence visits to their families.
As my respected collegue Agudath Israel executive vice president Rabbi David Zwiebel recently wrote to Secretary of State Clinton, "There is something deeply wrong here."
Rabbi Zwiebel went on to point out that United States aid to the Palestinians is conditioned on, among other things, the Palestinian government's renouncing violence.
Prime Minister Abbas' silence at the murder of Rabbi Chai by a group claiming affiliation with the military arm of Fatah – not to mention his reaction to the killing of three of Rabbi Chai's murderers – would seem, Rabbi Zwiebel asserted, grounds for the United States to reconsider whether the Palestinian government satisfies this criterion.
Fatah funding aside, though, the stark contrast between Israelis' reaction to the burning of a mosque by a rogue vandal and the reaction of their adversaries – the "moderates," no less, among them – to a cold-blooded murder and to the deaths of the murderers should give pause to the "Israel is the problem" crowd.
It won't, though. Their mantra is fueled by blind hatred; it is impervious to all evidence and reason.
Objective observers of the Middle East, though, should think long and hard about what happened in the wake of the mosque burning, and in the wake of Rabbi Chai's murder.
And they might further take note of what the murdered rabbi's sixteen-year-old son Eliyahu had to say at his father's funeral. "Dad wanted to learn Torah and pray," he said through tears, "and if we want to perpetuate his memory, we need to do these things, not take revenge."
"Continue Abba's path," he cried out, "Abba wanted faith! Abba wanted Torah study! Abba wanted prayers!… If we want to immortalize Abba, then we have to do things like that – not external things. Not to look for revenge, not to beat up Arabs."
A few days later, the funeral for the rabbi's alleged murderers took place, attended by an assortment of Palestinian Authority officials. Speaker after speaker called for retaliation and promised to avenge the terrorists' deaths.
A statement from Aksa Martyrs Brigades promised the same. "The enemy," it read in part, "won't see anything from us besides the language of blood and fire."
Not all criticism of Israel, of course, is necessarily misguided, and not every decision made by her leaders is necessarily wise.
But, real or imagined errors of judgment notwithstanding, no, Israel is not the problem.
© 2010 AM ECHAD RESOURCES
[Rabbi Shafran is director of public affairs for Agudath Israel of America.]
All Am Echad Resources essays are offered without charge for personal use and sharing, and for publication with permission, provided the above copyright notice is appended.