Haiti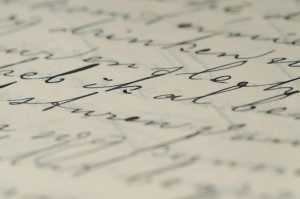 I was pleased that Agudah very quickly sent out a message pointing people to suitable agencies to which to donate. (I was frankly horrified that they included Oxfam, the virulently anti-Israel NGO. More suitable agencies are not in short supply.) It was understandable that Agudah did not mount a campaign of their own – they do not have a website. The OU does have one, and within a short period of time it had put a donation mechanism in place. Funds collected will go directly to the American Joint Distribution Center, which has already helped defray the cost of the Israeli relief mission. This is where I made my donation.
To a large extent, charitable giving in times of catastrophe is related to feelings of commonality. As of this writing, contributions in the US are ahead of those after the Indian Ocean tsunami in 2004, despite the much higher death toll then. Haiti is America's neighbor, and Americans therefore feel more of a bond.
For frum Jews with scores of needs competing for our tzedakah funds – some of them life-threatening – the issue is more complicated. I have nothing to say to those who could be completely indifferent to human suffering. ורחמיו על כל מעשיו.
Anyone who is not moved by the pictures of pain and privation cannot be a decent human being, let alone a decent Jew. To paraphrase Shakespeare, "Hath not a Haitian eyes? hath not a Haitian hands, organs, dimensions, senses, affections, passions? fed with the same food, hurt with the same weapons, subject to the same diseases, healed by the same means, warmed and cooled by the same winter and summer, as any other person is? If you prick us, do we not bleed? if you tickle us, do we not laugh? if you poison us, do we not die?"
Beyond the necessary heart-felt compassion, I believe that our response will show how well our minds have internalized the notion of Tzlelem Elokim. There are few ties between ourselves and Haitians – despite Haiti's welcoming Jews fleeing from Hitler, and its voting the right way during the UN partition vote in 1947 that allowed the creation of the Jewish State. We still see Haiti as primitive country, the poorest in the Western hemisphere. We regard it as lawless and chaotic, not a place we would even want to visit. Its culture does not impact upon ours; there are few, if any, shared interests and experiences. If we take Tzelem Elokim seriously, however, we have all the commonality we need to have.
From Haiti there are stories that point to that tzelem. Stories of people in this poorest of places opening the homes that still stand to strangers. People working around the clock with simple implements, and with their bare hands, responding to the cries of strangers, and staving off sleep in order to try to free them from the rubble.
As a group, we throw the concept of Tzelem Elokim around pretty liberally when we want to show off the Jewish contribution to world civilization, or militate against pulling the plug on end-term patients. How we react to what is happening in these crucial days – with our minds as well as our hearts – says a good deal about how much of what we talk about we really believe.