New Issue of Jewish Action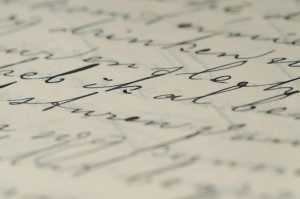 Long before I helped begin Cross-Currents, the place my keyboard's output called home was Jewish Action, the quarterly of the Orthodox Union. To the credit of the OU, its leadership encouraged the production of a serious Orthodox magazine that allowed different points of view on a given topic. In my mind, an appreciation of diversity remains one of the most sorely needed elements in contemporary Torah-true Judaism. Too many people are aware of the complexity of both life itself and the Torah's response to it to be serviced by one-size-fits all approaches. Denying the legitimacy of different Torah approaches (to the exclusion of non-Torah approaches which indeed often have to be dismissed) rings hollow to many people; to others, it breeds contempt of anyone who does not think exactly as they do. Jewish Action remains one of the few places where people can see different opinions championed with equal skill and authority. I believe that this is the reason why quite a few people on JA's Editorial Board maintain with alacrity an active role, even though they may personally be to the right of where much of the OU finds itself.
The new issue is of special interest to me. My one published sefer – an adaptation of Maharal's Be'er HaGolah – was finally reviewed, in commemoration of the 400th yahrzeit of the Maharal next week. (BE"H, I will be flying to Prague to take part in a community-sponsored event to mark the occasion.) The review, like the Maharal's work itself, is particularly deep, thorough, and incisive. I am delighted that the able reviewer – Rabbi Elyakim Krombein – liked my approach, and still found areas of subtle criticism. The Maharal is well-served by such exacting demands.
Another section of the issue gathers word portraits of modern day heroes: laypeople whose progress in Torah was not stalled by their entry into the work force. They continued galloping ahead in Torah learning and skills, not content to simply run in place. They accomplished enough to write Torah works of their own. One of those featured is a talmid of mine; another is my good friend Rabbi Hillel Goldberg.
A section on tefillah offers essays by both Rabbi Zvi Hirsh Weinreb and Chief Rabbi Jonathan Sacks. The latter's contribution is excerpted from his new Koren Siddur, vying to compete with Artscroll for the English speaking market.
I will admit to being a huge fan of Artscroll, on several different levels. I've seen much of the criticism – and written some of it myself. Nonetheless, what some people see as flaws all pale in comparison to the immense good that Artscroll publications have brought the Torah community. I never found the Artscroll Siddur lacking. To the contrary, its translation is light years ahead of the alternatives I remember from my childhood.
The Koren Siddur, however, excels in one area. Very few people can make a pen sing like Rabbi Jonathan Sacks. The Artscroll translation is more than adequate – but it reads like prose, when so much of our liturgy is really poetic. To whom should this make a difference? To those whose Hebrew skills are still weak, and must daven using a translation. The Koren translation is simply more mellifluous and lyrical. It reads like a song of the heart, rather than a religious op-ed.
Consider these examples from Shemonah Esreh:
You grace humanity with knowledge and teach mortals understanding. Grace us with the knowledge, understanding and discernment that comes from you. Blessed are You, Lord, who graciously pardons.

May the offshoot of Your servant David soon flower and may his pride be raised high by Your Salvation, for we wait Your Salvation all day. Blessed are you,Lord, who makes the glory of salvation flourish.
Check the Artscroll translations of these berachos. They are more than defensible. They are quite useful – but they are just not as pretty and elegant. The Koren renditions are of a kind that a person can give his or her heart to, rather than just read and focus upon. I will keep using the Artscroll myself, and keep recommending its use for all people in my orbit except those who need to daven in English. For them, the Koren is the better choice.
[with thanks to Martn Brody, of the Chief Rabbi's Fan Club]