Why The Barack Phenomenon Is Scary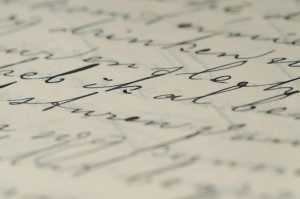 No, I'm not referring to the various unsettling bits of background on Mr. Obama that continue to emerge. An example of these is this excerpt from a New York Times piece on Pastor Jeremiah Wright, who, according to the Times led Mr. Obama "from skeptic to self-described Christian."
In 1984, he traveled to Cuba to teach Christians about the value of nonviolent protest and to Libya to visit Col. Muammar el-Qaddafi, along with the Nation of Islam leader Louis Farrakhan. Mr. Wright said his visits implied no endorsement of their views. . . .

Mr. Wright preached black liberation theology, which interprets the Bible as the story of the struggles of black people, who by virtue of their oppression are better able to understand Scripture than those who have suffered less. That message can sound different to white audiences, said Dwight Hopkins, a professor at University of Chicago Divinity School and a Trinity member. "Some white people hear it as racism in reverse," Dr. Hopkins said, while blacks hear, "Yes, we are somebody, we're also made in God's image."

It was a 1988 sermon called "The Audacity to Hope" that turned Mr. Obama, in his late 20s, from spiritual outsider to enthusiastic churchgoer. . . .

While Mr. Obama stated his opposition to the Iraq war in conventional terms, Mr. Wright issued a "War on Iraq I.Q. Test," with questions like, "Which country do you think poses the greatest threat to global peace: Iraq or the U.S.?" . . .

Mr. Wright's political statements may be more controversial than his theological ones. He has said that Zionism has an element of "white racism." (For its part, the Anti-Defamation League says it has no evidence of any anti-Semitism by Mr. Wright.)

On the Sunday after the terrorist attacks of 9/11, Mr. Wright said the attacks were a consequence of violent American policies. Four years later he wrote that the attacks had proved that "people of color had not gone away, faded into the woodwork or just 'disappeared' as the Great White West went on its merry way of ignoring Black concerns."

Obama doesn't agree entirely with these sentiments; he says, "The violence of 9/11 was inexcusable and without justification," and explains away his mentor's comments to the contrary as "trying to be provocative". . . .

"If Barack gets past the primary, he might have to publicly distance himself from me," Mr. Wright said with a shrug. "I said it to Barack personally, and he said yeah, that might have to happen."
Sure, much of this is disturbing from a Jewish perspective. But what I find the most disturbing aspect of his candidacy — on a visceral level — isn't something that Senator Obama himself has said or done.
Rather, it is the sheer irrationality that a large segment of the American public is demonstrating in catapulting Mr. Obama, a virtual political greenhorn, to second most popular choice for the world's most powerful position, and in a historical period of unprecedented uncertainty and looming dangers.
Again, it's the combination of factors that make the sudden exaltation of Barack as political rock star so clearly emotion-, not reason-based. He may well be very bright, articulate and capable, but managing the Harvard Law Review and a few years in a state legislature followed by two in the U.S. Senate do not the leader of the Free World make.
Experience, if only as a legislator of many years standing with the access to intelligence reports, the opportunity to mull matters of import, meet world leaders, etc. is a clear sine qua non for the person who will immediately be faced with maniacal and already or imminently nuclear-armed Iran and North Korea; a Middle East teetering on the brink of region-wide conflagration; the ascendant, inscrutable Goliath of China; a shadowy worldwide terrorist network hell-bent on destroying Western civ (the society, not the course), the better with nukes; Israel on the ropes politically, militarily and morally; nascent Russian democracy fading fast into dictatorship — and that's all before lunch on the first day in the Oval Office.
Failing such experience (which many of this year's candidates in fact do not have), one should at least have a demonstrated record of getting big, tough projects done, of managing billions of dollars and millions of people, of maintaing steely will under pressure and in crisis, of bucking opinion polls and political opposition to do the right thing — something.
Yet, overnight, the Obama juggernaut eclipsed other Democratic candidates to the point that veteran lawmakers with real expertise have been forced to drop out or go begging for exposure while Barack and Hillary, with a combined national experience of about six years, duke it out in the tabloids over which Hollywood bigwig said what about whom. Could this really be happening at this most ominous juncture of recent world history?
But why is this grist for a post on Cross-Currents? Is this somehow a particularly Jewish cause for concern? For me, the answer is yes. That's because I see anti-Semitism as the epitome of the irrational, reposing in the subconscious minds and recesses of the hearts of its bearers, only to emerge from latency now and then and manifest itself in words or deeds.
On this note, I cite (again) an instructive passage from Rav Ahron Soloveitchik's Logic of the Heart, Logic of the Mind:
In a book by a certain French journalist, the author tells of an interview he once had with Thomas Masaryk, who was known as a great liberal and as an oheiv Yisrael, a great friend of the Jewish people . . . . He was responsible to a certain extent for the issuance of the Balfour Declaration, and even fought against anti-Semitism. Asked by the French correspondent whether in his heart he entertained any prejudice against Jews, Masaryk gave him the very honest answer: "In my mind I do not have any prejudice against the Jews. Whenever I feel that I am under the impact of pure logic, then I realize that the Jew should not be disliked. . . . But sometimes when the control of the logic of the mind loosens, and I fall prey to my feeling, then I take notice of the fact that deep in my heart there is a prejudice raging against the Jews. Why, I don't know."
Sure, we all know it can't happen here, don't we? America is so very different from 1930s Weimar Germany in so many ways and Western society as a whole doesn't exhibit the conditions necessary for an entire nation to go murderously berserk while the rest of the "community of nations" stands by, right? Right? Reassure me, now.
Yes, yes, I know and believe all that too. And yet . . . whenever I see an instance of mass historical amnesia, or mass hysteria, or mass numbness or apathy to or abject ignorance of the existence of real evil, the kind that wants to wipe us Jews off the face of the earth, it's scary.
At least, that is, until one gets a grip and remembers that G-d runs the world. In today's world, it's hard not to feel sorry for people who don't possess, to a greater or lesser extent, the priceless gift of bitachon b'Hash-m. What do they do for sanity, or do they?
And so, when I see those polls showing the percentages of people, right here in America, who don't believe Muslim terrorists destroyed the Towers, or who believe it was Bush, the CIA, Israel, aliens — take your loony pick — it's scary. Those percentages translate into millions of people, some of whom we ride and shop and work next to, every day.
It used to be that we could look at the National Enquirer headlines and have a good laugh, because even though its circulation is in the millions, it's only read by those people. After all, the ladies in the beauty parlor and the hicks at the country store will never make the decisions for this country, But all of a sudden, fevered conspiracy theories and grotesque imaginings far more pernicious than anything the Enquirer ever ran, are all the rage among the elites in academia, the media, even actual decisionmakers in Congress.
The same goes for numerous other manifestations of millions of critical thinking faculties either going on the blink or not existing to begin with — including swooning over and donating tens of millions to elect a nice young man, because, after all, he's got a fresh look and attitude and gives a good speech and makes such a nice impression when he shakes your hand. And, oh, didn't he also (ghost)write a book with a catchy title like The Audacity of Hope and coin the phrase that "the real enemy is cynicism"?
Such a nice young man, with such bright new ideas, that Barack. And all the while, bin Laden and a thousand other ghouls spread across the globe bide their time and choose their targets and stockpile their nightmarish weapons in preparation to force a fiery, cataclysmic End of Days upon us — and that's no conspiracy theory.
It gives new meaning to Chazal's millennia-old prophecy that, just about now, there'll be no one on whom to rely but our Father in Heaven.