Of Anthropology and Apathy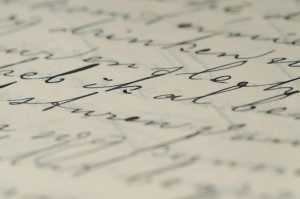 "You have to wonder what they'll come up with next."
With that snide introduction, the Jewish Telegraphic Agency reports that 20 Israeli hotels catering to an Orthodox clientele have signed a "modesty code" committing them to unplug in room televisions and block views of the pool. Was this move the result of boycotts, protests, and implied or overt threats of some sort?
Apparently not. The report notes only that senior rabbis directed a committee they had establishedto compose a list of vacation venues appropriate for the Orthodox public. Lo and behold, a little over a month later, these resorts considered their economic self-interest and decided that, as we say on these shores, "the customer is king." Five of the hotels are under religious ownership and will be accommodating their observant guests' wishes year round, while the other 15 sites have agreed to uphold the new standards only during particular periods when Orthodox patronage is at its heaviest.
From the snarky lead-in line quoted above and a later reference to the hotels "bowing to haredi pressure," it's obvious that all of this really bothers the JTA reporter. But it's difficult to understand how this is any different from the "pressure" that consumers apply when they stop patronizing a particular store because it no longer carries the kind of shoes they prefer or has priced itself beyond their budgets. Once the market has voted with its feet, the merchant has several choices: to stock the desired item himself or drop his prices; to try to win his customers back at the higher price with superior service, convenience, etc.; or to reposition himself and develop another market.
In America, we call that good old-fashioned market-driven, self interested capitalism, and we tend to think it's a good thing, or at least a benign thing, as American as apple pie — or peach pie, if that's what sells. But for others, apparently, this constitutes nefarious "pressure" to which these poor hoteliers can do nothing but helplessly "bow" (or is it bow-wow?). But then again, "pressure" is a favorite, and vastly overused, word in the secular Jewish media's reporting on the Orthodox, who, it seems, are forever pressuring anyone and everyone to their left to do this and not do that.
So much for the means employed; what, though, of the goal of this "pressure" campaign and the values and principles at stake? Rather than reciprocating the JTA reporter's condescension by asserting that he just doesn't understand the great emphasis we place on modesty and women's dignity — which, in any event, would make me guilty of "triumphalism," another cardinal sin of the Orthodox in the secular media's view — I'd like to believe this young Jewish journalist might actually share, to a large extent, the values that underpin our views on this subject.
Put another way, this story is an opportunity to apply what Professor Dovid Gottlieb of Ohr Somayach refers to as the Great Axiom of Anthropology, which goes like this: An action, practice or institution can be understood only in terms of the relevant background of facts, beliefs and values of its home culture. To illustrate this concept, Rabbi Dr. Gottlieb considers the widespread practice of human sacrifice in ancient pagan societies. To believe, he writes in The Informed Soul, that they ascribed no value to human life or fell prey to periodic irrationality is to completely misunderstand at least some of these societies.
Rather, the belief systems of these ancients held that absent such sacrifices, the gods would, for example, withhold rain, bringing misery and death to the entire community. Thus, in opting for such barbarous rites, they faced an excruciating moral dilemma not unlike the famous lifeboat cases of modern times: whether a few individuals should be treated as expendable for the overwhelming good of a great many others.
As Rabbi Dr. Gottlieb concludes, given their belief, "we understand their practice in an entirely different light. … Instead of appearing as primitive savages enormously removed from our perspective, they appear almost modern," save for what we regard as their mistaken belief that rain depends upon human sacrifice. He then proceeds to elaborate on many aspects of traditional Jewish life that seem, at first blush, exceedingly foreign to contemporary minds, but, viewed through the prism of the Great Axiom, ought not be so.
Now, the secular Jewish media have, to date, stopped short of accusing the chareidi community of human sacrifice (although, on occasion, not that far short…), but the Axiom remains useful in seeing that we and our critics from without (the well-meaning ones, that is) are not quite as starkly divergent as they, or we, may think. In the case at hand, I'd like to believe that the young Jewish journalist who filed this report actually affirms many of the principles that are at the heart of our conception of modesty and our resultant firm resistance to the blandishments of the media and entertainment industries and certain other trappings of today's society.
I can't but believe that someone with his modern, open-minded sensibility, would concur with a whole gamut of propositions that are embedded in Jewish law and thought throughout the ages:that human beings, male and female alike, have innate self worth; that it is one's spiritual/intellectual self in which such self-worth largely inheres, and thus it is that self that deserves primacy over one's physical self; that men in particular are naturally challenged to relate to women on the basis of such primacy; that the things, large or small, we see, hear, do and say either foster or hinder the ability to grant both ourselves and others such primacy; that women ought not suffer exploitation by men, nor ought men be exploited by those seeking to profit by appealing to our lower selves, and finally, that such exploitation is pervasive and precipitously worsening in modern society.
If I am correct that the JTA reporter accepts all this, why is he so troubled by his report? Two possibilities come to mind. First, he may, sadly, be bereft of both a rich Torah education and close familiarity with Torah-observant life. Lacking an accurate picture of both relevant text and context, he may have hypothesized incorrectly, and/or uncritically accepted the incorrect assumptions of "knowledgeable" others, about the laws and philosophy of tznius. Well-intentioned as he may be, he
thus lacks the basic tools for utilizing the Great Axiom (the essential validity of which I am quite confident he accepts).
Alternatively, he may agree that he and we share many of the values outlined above, but thinks the way we go about actualizing them is excessive, bizarre or simply just so very – shudder! – unmodern. If that's indeed his mindset, this would reveal him as having a significant tolerance deficit, and a problem with live-and-let-live pluralism, and that would be very unfortunate.
Whatever it is our intrepid newsman believes, I do have one question for him. To introduce my query, I note the following deeply disturbing, yet amply documented, facts about contemporary Israeli society:
· A 2006 United Nations report listed 137 nations that are destinations for criminals trafficking in humans, mostly women and children, for sexual exploitation and forced labor. Israel was among the world's top 10.
· Writing several months ago in the Jerusalem Post, Merav Michaeli asserts that women "once believed that in an 'army which has a state,' the inclusion of women would serve as a basis for equality. . . . But reality and research prove otherwise. In reality, military service is an impressive study on the subjugation and coercion of women. . . . . . [T]he army creates a society far more patriarchal than it would have been had it not been crushed by this hierarchical steamroller. It is a hierarchy with the exalted warrior at its head, and women rendering services at its tail: folding parachutes, offering coffee and consolation, and providing legitimacy for sexual harrassment. . . . Sociologist Dr. Orna Sasson-Levy . . . has shown in her research that even those women serving in traditionally male positions don't escape this trap. Instead, they imitate the behavior of the male combat soldier, distance themselves from other female soldiers and disregard the significance of sexual harassment. . . . Indeed, my female friends, the time has come. . . . Don't draft women into the IDF."
· But surely, are things not different in the enlightened echelons of the intellectual elite? Consider the words of Elana Sztokman in a 2008 Jerusalem Post piece: "The culture of exploitation, back-stabbing, self-serving, intellectual theft and cutthroat competition saturates universities here, frequently reaching appalling degrees. I could probably write a book about this culture based solely on my own accumulated experiences. . . . But for women at the university, this ruthless culture is compounded by the inherent sexism entrenched in every corner of the institution. . . . Over the past few weeks, women have started to speak up about the most horrific forms of aggression and manipulation around, including their 'sleep with me to get your degree' situations. . . . Dr. Na'ama Carmi offers a brilliant textual analysis of the reply of senior administration, revealing how the powers that be come to support abusive practices. . . . . This weekend, Haaretz reported that following [Hebrew University's] ongoing ineptitude in dealing with issues of sexual harassment and the status of women, the Committee on Gender Issues is breaking up. . . . Patriarchy is so deeply embedded that the struggle is getting nowhere. After four years, the committee has given up hope."
There is, unfortunately, much more to say, but I believe the emerging picture is clear, and deeply revolting.
And it is with this societal portrait in mind that I address the JTA reporter: What sort of moral apathy and studied disinterest in human, and Jewish, misery leads one to avert his attention from the degradation of women that is pervasive and institutionalized at all levels of secular Israeli society, yet receives scant, if any, attention by his news service, and to, instead, patronizingly denigrate the efforts of religious Jews striving, within their democratic rights and without denying anyone else's, to uphold what they believe to be Jewish tradition's timeless system for honoring and protecting the rights and needs of women?
This article previously appeared in Hamodia.