Reflections on the Shabbos Rally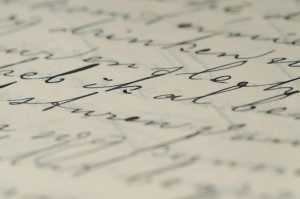 With Baltimore's Shabbos Rally now a week behind us, I'm a bit overdue on posting about it… but better late than never. I think it is important that this rally/demonstration be discussed far beyond Baltimore — because I would call it a model for how a protest rally should be done. I am at a loss to recall hearing about any protest, anywhere, that has been held with this level of decorum, honor and mutual respect. In fact, it could barely be called a protest or demonstration at all; it was a rally in favor of Shabbos.
For the second time in 12 years, the boards of the JCC and the Associated (Jewish Charities of Baltimore) are considering opening the Owings Mills branch of the JCC on Shabbos afternoons — and for the second time in 12 years, the Orthodox community conducted a rally dedicated to the honor of Shabbos, and requesting preservation of the status quo. We (Torah.org) posted audio and video (as we did last time). A few thoughts and impressions follow, in no particular order.
First of all, the crowd conducted itself with near-perfect decorum. The Baltimore Police Department had advised organizers that they would be unable to assist with crowd control, having already maxed their overtime resources for the Preakness, held the previous day. Given that the location was the local public high school, the task thus fell to the Baltimore City Public Schools Police, which is, of course, much less familiar with handling crowds of adults at a demonstration.
Cpl. Johnson, the commanding officer, said that the eight to ten officers he'd assigned were fewer than he would have, had he known how large the crowd was to be. [I've seen a news stories claiming "over 4,000," or simply "larger" than the turnout estimated at 3500 last time — honestly, I would say at least 6,000 were there.] And yet they had nothing to do besides traffic control before and after, which was conducted with convivial, even jovial interactions between police and attendees. Cpl. Johnson had "nothing but high praise" for the way people acted. Yes, I realize that it's different when the demonstration is against something the government is doing, and the police represent that government — but at the same time, it is too unusual for comfort to be able to say that every aspect of the event was a Kiddush HaShem, an honor to G-d's Name in the world.
The level of honor and dignity between those on both sides of the argument was exceptional as well. The Rabbonim did not talk about the JCC trampling the sanctity of Shabbos, or destroying the Jewish people. There was a singular lack of anger, a supposed staple of protests. On the contrary, leaders of the Associated and JCC were invited to sit on the dais. Rabbi Moshe Hauer spoke about the dialog that had taken place between the Rabbonim and JCC officials. "You have heard our passion, and we have heard yours… Today we appreciate more than ever our unity, and we understand more than ever our lack of uniformity." Expressing respect for the sincerity and commitment of the JCC's leadership, he honored "the JCC's mission of maintaining and enhancing Jewish affiliation" — a mission "that we all must share." Only once he had spoken about how much we have in common, did Rabbi Hauer then add that "we are here because we challenge the appropriateness of a very specific method, opening the JCC on Shabbos, as a step towards achieving that goal."
When offered that level of respect, it is unsurprising to find it reciprocated; JCC President Louis "Buddy" Sapolsky told a reporter afterwards that he has "unbelievable respect for the Orthodox leadership and for the crowd that turned out." It is far more likely, as a result, that the JCC and Associated officials will give serious consideration to the feelings of the thousands of protesters — if indeed that word can even be used to describe them.
The Baltimore Sun, for example, never used the word "protest" at all. Prime space on the Sun's cover the next morning was given to a large photograph of a young boy standing over a sea of black hats, followed by the large-print headline: "Rally promotes idea of Sabbath." The event was described in an exclusively positive fashion, with descriptions of the opinions on both sides that were both accurate and relatively complete — again, a rarity when it comes to events of this nature. At risk of overusing the superlatives, I am again unable to recall a more balanced, more positive article about Orthodox Jews in the general media.
Finally, a personally gratifying moment came early on, when Rabbi Yissocher Frand told the following amazing story (starting at 3:50 in the video). There is apparently a gentleman who comes into Yeshivas Ner Yisroel (Ner Israel Rabbinical College) to study on a weekly basis, who doesn't look like a typical student, neither in dress nor in age. At some point, Rabbi Frand heard that this man had become Sabbath-observant because of the rally held 12 years ago because of something that he heard, and recently "had the temerity" to approach him and ask him what it was that he heard, 12 years ago.
He went to a website, and listened to the speeches… He heard [in the speech by Rabbi Yaakov Weinberg zt"l] that Shabbos was a sign, a symbol, an emblem. But not just any kind of sign. It's "a Sign between Me and you, my people," a sign that signifies the special relationship between G-d and His people. And he heard the moshul (parable) that was said in the name of the Chofetz Chaim, how Shabbos is like the ring that a husband presents a wife, that the wife takes with her and wears all the time. And what it says about the relationship if the wife removes that ring. And that led him to investigate what Shabbos is all about. And today he and his family are shomrei Shabbos, they keep the Shabbos. And as he said to me, and these are his words, "because everything flows from Shabbat."
Torah.org was that website. Needless to say, we had no idea, when we posted the videos, that they would have this sort of impact. And I must admit that I am at a loss trying to describe quite how that feels.