Susan Boyle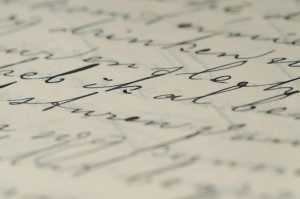 Reports have it that she did it again, turning in another magnificent performance on Britain's Got Talent. Boyle is the kind of frumpy looking 47 year old with unkempt hair who elicited snickers from the audience when she first appeared on the talent show a few weeks ago, and then left the viewing world stunned. She became an icon overnight – a symbol of the overlooked and ignored, of those who have the talent to make it to the top, even while defying pop-culture's expectations of youth and physical beauty.
A frequently repeated motif of the coverage she received is that she was deprived of years of her life because she devoted them to the care of her aged mother. She was underemployed, and sang only at the church she regularly attended. It was only after her mother's death that she thought of publicly competing, something she had tried decades earlier without much success. Devoting her life to her mother made her pitiable; people were delighted that at times, the loser can turn things around.
In our circles, of course, we've heard the story before. Had Dama ben Nesina (Kiddushin 31A) lived today, he would probably also be seen as a loser, for losing an opportunity for a windfall profit because he did not want to dishonor his father by rousing him from his sleep. We can imagine the looks of condescension he received for an entire year. "Poor chap. It's lovely that he still cherishes that old value of caring for the old folks, but he took it a wee too far, didn't he?" When an extremely rare parah adumah was born to him a year later, and he sold it for a handsome profit after all, some of those former critics might have cheered. Nice guys sometimes do come out ahead – despite themselves.
Chazal, of course, saw things very differently. The red heifer was born to Dama ben Nesina because he honored his father, not despite it.
Chazal knew things that we cannot know. They could see a causal relationship between Dama's mitzvah of kibud av and his later reward. We have no way of knowing whether Susan Boyle just lucked out, or was rewarded by Divine Providence for the simple, unvarnished goodness she displayed for years. It is interesting – and disappointing – that so few people even considered the latter possibility.
Chazal relate to the 127 years of Soro's life by noting their equivalence. She was as beautiful at 20 as she was at seven; as innocent at 100 as she was at 20. Wait a minute, cries R. Shamshon Raphael Hirsch. Didn't they get this wrong? Surely we would associate the age of 20 with beauty, not the age of seven. We would also figure that 20 is the worst choice to associate with innocence. Seven would be a much better choice!
Pity, says, Rav Hirsch, that we have our heads screwed on wrong. Chazal were correct in their world view. People today are the ones who have it backwards.