Response To Comments on "Charedi Spring"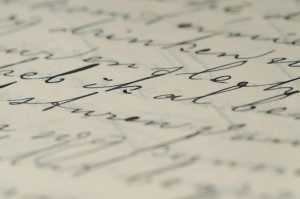 Two of the challenges to my recent piece were so good that I held up posting them until I could formulate a response. The questions, alas, may be better than what I have come up with. Readers might be able to do better, and are invited in to the discussion.
The questions are in italics, followed by my response
Here's as good a place to ask as any. It is my understanding that the Satmar Rav believes and taught that one must not show hakaras ha-tov to the Medinah (to be fair I think he also taught that one should not benefit from them, but as you point out, everyone does nevertheless).
We are also taught that the Satmar Rav's views are and were mostly definitely a "ve-elu."
How are these positions to be reconciled? This is of course a larger question – how and are we supposed to respect people whom are considered to be great who frankly spread such teachings?
I will address your points serially.
I don't know enough about the Satmar Rav's position on hakaras hatov. Let's assume, arguendo, that you are correct. Even so, there would be nuance to his position that you have not owned up to. When Hubert Humphrey campaigned for the Vice Presidency, he paid a visit to the Satmar Rav, who immediately opened the conversation with a question about Humphrey's willingness to send more arms to Israel. Humphrey had been forewarned about Rav Yoilish's views on the Zionist entity, and expressed his surprise. The Satmar Rav responded, "No, no. You don't understand. We have a disagreement with members of the family – but we don't want to see anyone in the family get hurt." (Source: Dr. David Luchins)
That is gadlus, and that is not what we are witnessing coming from RBS-B or Kikar Shabbos.
Even if this were not true, we apparently differ on how to understand "eilu v-eilu." Since I wrote the book, perhaps I can be excused for favoring the approach of Maharal who explicitly denies in Be'er HaGolah that both sides of any dispute are equally correct. He restricts that to only some disputes, such as those between Hillel and Shammai. In other cases, while there undoubtedly is much to learn from both disputants, one side may indeed possess far more of the truth. Personally, I have little problem applying that idea to many other disputes, in which I find myself strongly drawn to one side more than another. I've stopped losing sleep about that.
What you really want to do is egg me on to the next concession, and I will oblige. Let's say I concluded that, as far as I could see, Gadol X was (shudder!) wrong. Ein le-dayan elah mah she-einav ra'os. I can't force myself to believe what I don't believe, nor even to pretend that I do.
Now what? Do I frame my appreciation of that Gadol in terms of the one position he takes that I find entirely unacceptable, and write off everything else he stood for? For that matter, am I devastated and destroyed when I find out that some of my rabbei'im were human (imagine that!) and had human failings? Or do I move on, and continue to be inspired by everything else they accomplished?
I've learned how to filter. Lots of good stuff gets through the filter, even after the unacceptable is blocked out. People who can't do that will have very few people in life from whom they can learn – at least not real people, rather than figments of their imaginations. We have much to learn from great people, even after realizing that they will not be correct all the time.
=============================================================
Great piece, but there's one point which needs to be clarified: The second and third reasons you mentioned for why this can't be authentic Torah is, I'm sorry to say, applicable to a good deal of the charedi population in Israel, and not just to the hooligans. Whenever I read the charedi press here (which I've done plenty), I am appalled by the dreadful lack of hakaras hatov both to the State and to HKBH who gave us this State. There are constant complaints about the "porkei ol" and how difficult the secular Zionists make it to live a Torah life here (which is, of course, nonsense; Torah life here is great). And as for bringing disgrace to the Torah, you yourself wrote "Where they should see a lifestyle to admire, they see a community that cannot support itself, covers up its misdeeds, and shows itself entirely unsuitable to face challenges of real life." This applies to many (most?) mainstream charedim, not just the meshugaim in Beit Shemesh.
So, does that mean that mainstream charedim also cannot represent authentic Torah?
I hope not. There is just so much good coming from that community that it would be a horrible conclusion to come to. Still, your question weighs heavily, and I have agonized over it for days. No one I've spoken to (all of them products of charedi yeshivos) has come up with a good solution. I will have to make do with some tentative musings.
I think we have to differentiate between attitudes and deeds. I reject certain attitudes – at this point, a good number – that are part of Israeli charedi life, even while I fully appreciate, savor and embrace other parts of it. Attitudes, however, are not as toxic as deeds.
Most of us, if we are honest with ourselves, have some tendencies that are less than holy. We struggle with them; we recognize that they should not be acted upon, and daven for siyata d'shmaya that they should be held in check. We don't define ourselves as failures for having these tendencies. We are much more disappointed with ourselves when we actually slip and translate those shortcomings into action. Moreover, we hold on to the hope that we can transform ourselves into even more worthy human beings.
Similarly, there are attitudes in the Israeli haredi world that I can no longer make excuses for or apologize for. But they remain, for the most part, attitudes. As attitudes, they are damaging enough, because they create the environment in which worse is bred.
Still, creating an environment is not as bad on a moral scale as giving free rein to reprehensible attitudes, and turning them into flagrant activities and misdeeds. Too many people do not have enough hakaras hatov for what secular Israelis do for them, in providing them with military security and the monthly checks that feed their children. Nonetheless, they would not parade around in public in uniforms that called their benefactors Nazis.
I believe that this is a great difference. I believe that people who cross over and turn bad attitudes into bad deeds are not such good candidates for one day modifying their views and accepting something more reasonable. As the Sefer HaChinuch says, a person is shaped by how he acts. People who spit, curse at little girls, beat up men coming to the assistance of women accosted for sitting on the wrong benches of an unofficially mehadrin bus, disrupt community concerts, and steal sidewalk benches so that women should not sit there – all such people have so distorted Torah to have become thoroughly warped, anti-Torah people. I do not consider them my religious brethren.