A Time To Be Silent: In Defense of Rabbi Lamm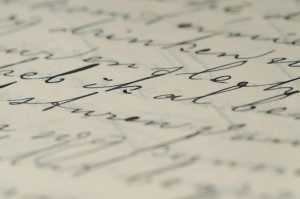 The law does not say that a Jewess cannot marry a Christian, nor a Jew a Christian woman; nor does it state that the Jews can only marry among themselves. The only marriages expressly forbidden by the law are those with the seven Canaanite nations, with Amon and Moab, and with the Egyptians…The prohibition in general applies only to nations in idolatry. The Talmud declares formally that modern nations are not to be considered as such, since they worship like us the G-d of heaven and earth. And accordingly there have been at several periods intermarriages between Jews and Christians in France, in Spain, and in Germany. These marriages were sometimes tolerated, and sometimes forbidden by the laws of those sovereigns who had received Jews into their dominions… We cannot deny that the opinion of the Rabbis is against these marriages. According to their doctrine, although the religion of Moses has not forbidden the Jews from intermarrying with nations not of their religion, yet, as marriage according to the Talmud requires religious ceremonies called Kiddushin, with the benediction used in such cases, no marriage can be religiously valid unless these ceremonies have been performed. This could not be done towards persons who would not both of them consider these ceremonies sacred. (Response of the Assembly of Jewish Notables to Napoleon, August 1806, Third Question)
Written two hundred years ago, the author of these lines was spared the fury of today's bloggers and commenters who would have been appalled by what they would have seen as a ziyuf Ha-Torah – a counterfeit presentation of Torah truth – for the sake of some PR points. What misrepresentation! What a collection of double entendres, staying (maybe!) just on the right side of truth, but appealing to what Napoleon wanted to hear! Thank G-d, all of us would have spoken more forthrightly, and let the chips fall where they may. Thank G-d, we have the Torah training to avoid smarmy sycophants who write drivel like this.
Except that the drivel in question may have saved a community from the full repression of religious practice by Napoleon, who asked for answers to twelve crucial questions that would shape his approach to all the Jews in his growing realm. The author was not a kal, but Rav Dovid Sinzheim, known to us denizens of the bais medrash for the Yad Dovid, and one of the gedolim of his generation. The Chasam Sofer not only authored a lavish hesped for him, but spoke specifically of the wisdom he used in dealing with hostile rulers.
Why did people not rise in righteous indignation at the sacrifice of Torah principle? Because they knew there was a time to be silent. When Torah and the Jewish people are under attack, and someone rises to defend them – that moment is not the time to publicly debate the rectitude of every phrase he used.
I have sat through several presentations in which Judaeophile Christians have made all kinds of ridiculous and exaggerated laudatory claims about us. I have never observed any of my colleagues rise to his feet in protest, arguing for Truth's sake that we really don't deserve all that praise. Thank G-d, some common sense prevails. We are beset by enemies around the planet. We do not need to sharpen their swords, and we do not need to dull the enthusiasm of our friends.
Noah Feldman's screed not only blackened the face that Torah shows the world, he may well have put Jews in mortal danger by adding respectability to old canards about Jews that had gone underground, emerging only in the febrile rants of the lunatic fringe. That may be changing. A week ago, a respected Christian internet outlet, the Christian Post, published an openly anti-Semitic op-ed by a coworker of one of America's most established professional hate mongers. It included the claim that the Talmud urges Jews to regard the accursed goyim as less than human. Was the timing related to the respectability that Feldman gave to this claim? It might have been. Or it might not.
For most people who cared enough to search out a Jewish response to Feldman, one piece stood head and shoulders above all others. It should have ended all discussion. Rabbi Lamm's rejoinder in The Forward was a model of strength and humanity; of speaking to the audience on their terms; of maintaining Jewish pride by tweaking the Gemara's advice under the extremity of the circumstances and being דוחה בימין ומקרב רק בשמאול/ "pushing away with the right hand, and drawing close with the left." It did the job with aplomb, with refinement, with finesse. It addressed every important point raised by Feldman with full confidence and authority. His gravitas and academic credentials insured that he would be heard.
It should have ended all discussion, but it didn't. My deep friendship with two of my associates on this blog is rich and deep enough that it will survive this, but I must take exception to two recent contributions. Cross-Currents, or anywhere in the public domain, was not the place to question Rabbi Lamm. (And mentioning him together with Boteach in the same universe, let alone the same piece, was completely inappropriate.) We should have realized that Feldman couldn't care less which modifier we chose to put before the word "Orthodox." He was coming after all of us, and we should be standing together. If anything, Feldman's attacks should make us understand how much we really share, when we are not snarling at each other.
I noticed one phrase in his essay that concerned me, and I initiated a dialogue with him soon after publication of his response to Feldman. Circumstances have prevented us from getting together on the phone long enough to get to the key issue. BE"H, we will. (I have always found Rabbi Lamm gracious in speaking to me, knowing full well that we differ deeply on some very important issues. Years his junior, I have never been made uncomfortable to voice my differences. At times, he has even sought out my feelings on key issues, and taken them into account. I wish I saw as much tolerance – at least to listen – in some of the circles I travel in.)
Until that time, I cannot speak for Rabbi Lamm. I see several possibilities. He may have used the words somewhat loosely, in trying to speak Feldman's language. (My guess is that he meant that at times, try as we may, we cannot get to the depth and core of what Chazal are saying. What the words say to us is something we have great difficulty understanding. We believe that they are correct – but aren't quite sure what it is they meant. At such times, one of the ways we are able to resolve the tension is within the parameters of halacha, by halachic devices and tools entirely within the orbit of accepted halachic practice.) Like R. Dovid Sinzheim, that would be no great sin. On the other hand, he may have meant exactly what the phrase seems to imply – that we can sometimes look at a moral position taken by Chazal and find it objectionable. In that case, I will disagree with him – privately. (Moreover, I will remember R. Yaakov zt'l's famous speech at a Torah Umesorah Principal's conclave, in which he was asked to define "insider" and "outsider." He responded that the Rambam was a posek, and he had already paskened. In the words immediately following his thirteen foundational principles of Judaism, Rambam says, in loose translation, that one who embraces these ideas, regardless of other faults, must be regarded as an insider and entitled to all rights and privileges of membership.) He may have meant something in between, relying on some reliable daas yachid, which I firmly believe is his entitlement, even if I would choose the majority for myself and my talmidim. There would seem to be no great crime in giving him the benefit of the doubt until we hear to the contrary. Even groups which jousted ideologically with him in the past ought to give him a bit of breathing space on this one, given the task of defending Torah that he shouldered himself.
But what if…what it.. what if? Can we sit back and allow a possible distortion of Torah to go by unchecked? Didn't the Yam Shel Shlomo write that it is forbidden to distort Torah even if lives are on the line? He did – and Rav Moshe zt"l used to remark that the minhag of Klal Yisrael was not like the Yam Shel Shlomo! How many works (including early editions of the Mishnah Berurah) sport asterisks near many halachos that deal with non-Jews, and direct the reader to some assurance that these laws only applied in the olden days of barbaric idolaters and surely not in regard to enlightened beneficent rulers like the beloved Czar. These footnotes were the price we paid to the censor. They were not true; we published them nonetheless.
I personally don't believe that Rabbi Lamm did anything comparable. I don't believe that he exercised any license to misrepresent. that he could have taken. I hope to find out, in time, what he really meant. Again, if I must disagree, I will do so – but in private. There is too much at stake in this battle for us to break ranks at this time.