Friendly Coverage — It Can Be Done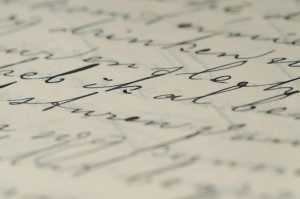 A few weeks ago, a reporter for the Florida Times-Union called with a few questions about sheitels, the wigs worn by married Orthodox women to cover their natural hair. The result is this morning's column in their ongoing series called "Dare to Ask," and I am frankly impressed with how accurate and how friendly the coverage turned out to be.
From the title alone, "These wigs reflect code of modesty," you see the reporter isn't out to mock or degrade. It's very easy to imagine how negatively this article could have gone, and which stereotypes could have been perpetuated. Instead, I and the others interviewed had the opportunity to rebut and dismantle those mistaken impressions, and thus paint a far more favorable picture of what, to the secular viewer, initially appears to be an arcane and even repressive practice.
Modesty, of course, isn't about repression but moderation. Our community keeps private what others broadcast, and that was apparent in the article. Reporter Phil Milano posed challenging questions provided by his readers, such as the following from the accompanying podcast: "Yeah, but these wigs look so great nowadays that it almost defeats the purpose!" We then had the opportunity to point out that even a well-made sheitel isn't natural, and is usually immediately distinguishable to the practiced eye.
Wonder of wonders, the whole Indian hair thing didn't even make it into the article. And not only that — he closed with my best line. What more could we ask for?