A Response to MK Lipman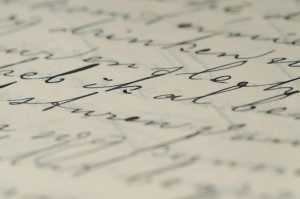 MK Rabbi Dov Lipman, in a guest post on the Emes VeEmunah blog, presents his perspective on Yesh Atid's efforts toward integrating Charedim into the IDF and the Israeli work force. The post, coming as it does from a position of government authority, deserves some scrutiny. I intersperse some quotes from the post along with my comments.
(1) "Just to clarify, the law says that if the goals are not met, then a full draft will apply to haredim just like the rest of Israeli society with the elite masmidim not having to serve. It doesn't mention jail. It doesn't mention arresting yeshiva boys. It says the regular draft will apply. Since for the rest of Israeli society, failure to show up when drafted is a criminal offense, the same would apply to haredim in that situation."
Well, yes. In other words, the law says that Yeshiva boys beyond those elite masmidim are subject to arrest and prison. I don't understand what this clarifies. Perhaps it does clarify one issue: There is no mechanism in place for determining who those "elite masmidim" are.
It is also the case that MK Lipman has little to no appreciation of the Yeshiva world in toto. He is apparently unhappy with 1,800 exemptions for elite masmidim, since he clearly stated in an interview with the Times of Israel that he would be happy with fewer than 400 annual exemptions. He further denigrated the entire Yeshiva curriculum, with its emphasis on study of Nashim and Nezikim Be'iyyun, as, essentially, a waste of time. Quote: "They'll open up a Talmud and they'll read a line in the Talmud. And then they'll read the Rashi and then they will read the Tosfot and then they will read the Rishonim on it and then the Aharonim on it and they'll spend a day analyzing that line of the Talmud and all the commentaries, and that's it."
(2) "The Yesh Atid platform did not have this component as part of the law. We knew it would be an issue for the haredi world even if it was just theoretical but there will never be police entering yeshiva dormitories and arresting the boys. So why was it included? …. Some suggested that the law outline economic sanctions towards haredim who don't serve as opposed to the implied criminal sanctions. The problem with this suggestion is that, once again, the Supreme Court would turn to the Knesset and say the consequences of not serving must be equal for all – either criminal or economic."
This passes neither the test of common sense nor that of reality. The fight over economic or criminal sanctions was fought very loudly over the media outlets between Bayit Yehudi and Yesh Atid, with Minister Peri making it clear that his party would quit the coalition if the criminal sanctions were not passed. If it were an open and shut case of inequality, there would be nothing to fight over. The truth is that the Shaked committee's own legal advisors were involved in formulating the economic sanctions.
(3) "Torah learning is now categorized as serving the state and the people of Israel by law and Yair Lapid has said that this is one of the accomplishments he is most proud of s in our short first term in office."
I combed the Yesh Atid website, especially its presentation of the new law, and could find no mention of this factoid. It does not seem that Yair Lapid is all that proud of it.
(4) In addressing the practical results of Yesh Atid's legislation, MK Lipman states: "I will turn to a source other than me, so as not to be accused of being subjective in my answer." "Despite continuing protests by groups of haredi community members against IDF service, more members of the community are joining the army than ever before, Yonatan Bransky said. Branksy is the Chairman of the Netzah Yehuda organization, which consists of veterans of the IDF and rabbis in the haredi community."
Let us be clear. The number of Haredi draftees has risen slightly (I do not know if the year-over-year rate is improved), and some concern remains that the goals set for the current year will not be met. However, the number of those joining Civil Service has dropped dramatically.
(5) "And we put hundreds of millions of shekel into the state budget to provide job training and to help find jobs for any young haredi who wants to enter the job market and sustain their families with dignity… The result has been a 300% increase in haredim seeking employment. I head the Knesset taskforce to help haredim enter the job market and the projects we have set up throughout the country receive an average of 500 resumes per month from haredim seeking to find work and support their families with dignity."
And here we see the true failure of Yesh Atid's policies. Never mind that the credit for these numbers is due primarily to the Economics Ministry, which was under Bayit Yehudi. They underscore what Rabbi Adlerstein aptly called Lapid's diabolical pincer movement. For while the enormous financial cuts forced many Charedim to seek employment, there is simply no correlation to the actual market. The implied admission here is that there is nothing to show in terms of actual employment, rather than job-seeking.
(6) "We have met with CEO's of major companies and convinced them that it is worth their while to hire haredim. Reports are coming back to us about what wonderful employees the haredim are and, especially in the hi-tech realm, how creative they are in their thinking, no doubt the result of years of Talmudic study."
Clearly, then, it isn't just the 400-odd supermen, who marry either the Roshei Yeshiva's daughters or those of the wealthy philanthropists, that are toiling away in Torah.
(7) "Thank G-d, this past Elul, over 50 mainstream haredi schools opened with basic general studies and it is going so well that many more have asked to join this program for next year. I visited some of these schools and remarkable things are happening."
It would be of interest of this could be narrowed down a bit. How many of these are from the Ashkenazi non-Chassidic sector? I am going to venture an uneducated guess – none.
(8) "At least one haredi party has talked about getting back into power and "turning the clock back" on all the progress we have made in these past two years. That would be catastrophic for the haredi community.."
The Haredi community does not seek or desire Yesh Atid's patronage. Speaking for the Yeshiva world segment of the Haredi populace, we have, thank G-d. the equivalent of the Chofetz Chaim in our generation; his name is Rav Ahron Leib Steinman Shlit"a. His agenda is far more Leshem Shamayim than that of Yair Lapid, Ofer Shelach, and, yes, even of Dov Lipman. He is not beholden to anyone who may or may not put him on his Knesset list in the upcoming elections. If he is convinced to support Yesh Atid's programs, wonderful; if not, then Yesh Atid is to be deemed a detrimental force to the Yeshiva world, and will thus be opposed by that world.