In Israel, It's 1984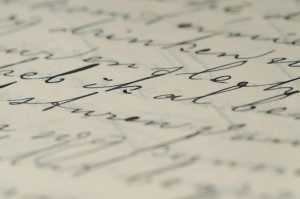 With an twist of phrase that would have done George Orwell proud, Israeli Supreme Court President Dorit Beinisch rebuked those proposing Knesset legislation to restrain the Court, calling the proposed legislation "a direct blow to the democratic character of the State of Israel, a blow to the substantive democracy that has been built here and is the pride of the state."
The Knesset, of course, is elected by the population of the State of Israel. The Supreme Court, by contrast (and it is practically alone among High Courts in the civilized world in this regard) exercises near-total control of the selection of its new members. Thus the Court does not represent a balance between diverse perspectives within the populace — it represents only itself. It is, by a vast margin, the least democratic of all branches of government in Israel. It also exercises greater power than the other branches; as the State proudly declares on its web site:
The Supreme Court also sits as the High Court of Justice. This function is unique to the Israeli system because as the High Court of Justice, the Supreme Court acts as a court of first and last instance. The High Court of Justice exercises judicial review over the other branches of government, and has powers "in matters in which it considers it necessary to grant relief in the interests of justice and which are not within the jurisdiction of any other court or tribunal." As a High Court of Justice, the Supreme Court hears over a thousand petitions each year. [emphasis added]
The Court can self-select when it considers a matter relevant. It can override the legislature, State and local authorities and their officers, and the religious courts. It also continuously demonstrates a left-wing, secular bias in its decisions — no wonder that the Court and the leaders of the left are in an uproar at the prospect of someone forcing the Court to behave in a matter more consistent with its role in a Western democracy.
Hat Tip: Bill