The Neturei Karta Cancer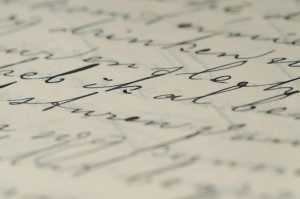 This past week's Baltimore Jewish Times sported the second editorial, just since December, on the Neturei Karta. Notably, the editors chose "Haredi Hang-Ups" as the title, although the article was not about charedim, but about the tiny Neturei Karta group. As Jonathan Rosenblum wrote last month, "we as a community have no choice but to make clear to the broader public that the entire spectrum of chareidi Jewry spits out this tiny sect, numbering little more than 25 tortured souls." The BJT makes it clear that we have not yet succeeded.
Why call this an op-ed about "Haredi" Hang-Ups when it's about the Neturei Karta? It is an unfortunate fact that 25 people are enough to tar a much larger group. Violent anti-globalization protesters are enough to provoke anti-riot police, and (further) diminish public opinion of the "anti-globalization" movement. A few crazed and violent bombers are, similarly, enough to tar the anti-abortion movement. So while there are many cases where the stereotypes of charedim are so outlandish as to reflect pre-existing media bias, this isn't one of those times. Indeed, editor Neil Rubin was careful to point out that "these Haredim –– sometimes known as 'ultra-Orthodox Jews' –– are a minority within the Haredi community," and that "Haredi groups such as Agudath Israel, the Satmar and Edah Charedis strongly condemned the Neturei Karta for even showing up at this den of anti-Semitic iniquity [the Holocaust Revisionism/Denial conference in Teheran]."
So we cannot cry bias, and claim that it is the media's responsibility to divorce the Neturei Karta from charedi Judaism. It is not their responsibility, but ours. So the question then becomes, how do we make clear that Neturei Karta, due to its abandonment of the guidance of Chochmei Yisrael [Torah Sages], cannot be termed a "charedi" group at all?