Societal Values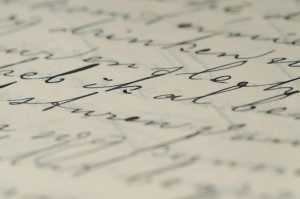 I read about the current "Oprah controversy" with a mixture of concern and curiosity.
For those who are not familiar with the story, the basic facts are as follows:
Oprah Winfrey has spent the last 5 years — and $40 million — building a school for elite 12-13 year old girls in South Africa. The academy is comprised of 28 buildings spread over 22 acres of land. Only 4% of the more than 3,500 girls who applied were accepted in the hope that this unique experience will enable the best and brightest of South Africa to one day become leaders and transform the country.
The largesse and vision of Ms. Winfrey is clearly worthy of admiration and yet, not all are happy. Apparently, some local leaders are upset that Ms. Winfrey chose to spend her money in South Africa and not here in America.
Responding to that criticism in a recent interview, she explained her decision: "I became so frustrated with visiting inner-city schools that I just stopped going. The sense that you need to learn just isn't there. (Ital. added) If you ask the kids what they want or need, they will say an iPod or some sneakers. In South Africa, they don't ask for money or toys. They ask for uniforms so they can go to school."
Rather than put out the fire, it appears that this blunt explanation only fanned the flames of controversy. While some have further criticized these remarks, kudos go to Chicago Tribune columnist Clarence Page for not only defending Ms. Winfrey, but, more importantly, for adding an important sub-text to the discussion: societal values.
He points out that if inner city youths do not value learning this is most likely a result of having been raised in an environment that gave them that message — loudly and repeatedly. As Page correctly concludes, "If we want our kids to appreciate education, we grown-ups have to show some respect for it too."
I am concerned, as all Americans should be, because the picture painted is drastic and depressing. One can only hope that Oprah's comments serve as a "wake up call" and that Page's opinion is shared and not criticized.
When considering the question from the Jewish perspective, however, I am heartened by the fact that our communal culture is famously suffused with a love of learning. While this value extends to general knowledge as well, it is of course primarily and originally centered on the Torah and Rabbinic texts. And the reason that education is so central a component of Jewish life is simply because it has always been our societal value #1. Children are raised with this understanding and as adults they, in turn, transmit this priority to their children.
There is no shortage of traditional sources that extol the value of learning. Some of the more famous include, "Torah study is the equivalent of all (other mitzvos)" (Pe'ah, chapt. 1), "the unlearned cannot be exceedingly righteous" (Avos, chapt. 2), and "if you have studied much Torah do not take credit for yourself, because that is what you were created to do" (ibid.).
And perhaps it is serendipitous that this Shabbos, in synagogues around the world, Jews will begin to read Sefer Shemos (the Book of Exodus), as a comment by R. Naftali Tzvi Yehudah Berlin regarding the essence of this biblical book adds another dimension to our discussion.
R. Berlin (Introduction to Ha'amek Davar, vol. 2) notes that a number of early sources offer alternate "thematic names" for the various books of the bible. He cites one early authority who suggests the name "Chumash Sheini" or "Book Two" as a reference to Sefer Shemos. He is understandably confused by this choice, as all of the other books – even according to this authority – are given thematic names. So why, wonders R. Berlin, the sudden change and apparent disregard for the essence of this second book?
He explains that the choice of "Chumash Sheini" does, in fact, reflect the essential theme of the book as it conveys the notion that Shemos is – fundamentally – a continuation of Sefer Bereishis (the Book of Genesis).
The defining event of Bereishis is the creation of the world, and the central focus of Shemos is the giving of the Torah at Har Sinai. R. Berlin explains that the message conveyed by the name "Book Two" is that creation is actually is not complete until the Torah is introduced because it is the Torah that is the ultimate purpose of the world. [Compare with Rashi's comments to Bereishis 1:1.]
What an amazing statement about the importance of Torah!
It's not just "1st among equals" (as the Mishnah in Pe'ah maintains) or even just the point of our existence (as indicated by the Mishnah in Avos), it is the purpose of the entire world!
With messages such as these it is really no surprise that the Jewish people have always been anchored to the study of Torah. With its value so emphatically stated it is clear why the collective Jewish spirit has always been animated by the never ending search for treasures of Torah.
Our community is defined by study for the obvious reason that there is no higher societal value. While the content may be unique, there is no reason why the process cannot be duplicated by other communities. Clarence Page is right: it all goes back to societal values.