It's not just demographics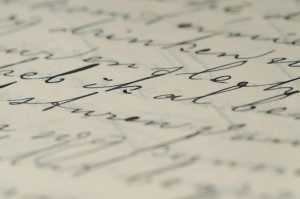 We will all confront the shidduchim process at least once in life as participants, and hopefully again as parents of those "in shidduchim." So it was no surprise that a recent column on the "Singles Crisis" elicited an unusually large number of responses. Most of those who wrote disagreed with my focus on demographics, and pointed to other societal factors that have made shidduchim such a harrowing experience. At least some of our pain, they argue, is self-inflicted.
Already a half century ago, the Chazon Ish felt that the most important question was too often left out of shidduchim investigations. Someone once came to the Chazon Ish to sing the praises of a particular shidduch that had been proposed for his daughter. The young man in question was considered an outstanding learner and came from a distinguished and well-to-do family. "I couldn't ask for anything better," the man told the Chazon Ish, and asked for his blessing that the shidduch proceed successfully.
But the Chazon Ish still had one question: "Did you ask if he would make a good husband? If that quality is lacking, it is not a good match, no matter how many other positive qualities he possesses." (As related by Rabbi Shlomo Lorincz in his memoirs B'Mechitzasam.)
PEOPLE START SHIDDUCHIM WITH A CHECKLIST, and they are makpid on every item on that checklist kala k'b'chamurah. If the girl has the wrong color hair or the boy's maternal grandmother the wrong ethnicity, there is nothing more to talk about. Moreover, those checklists tend to be societally generated rather than tailored to the needs of the particular individual seeking a life partner. We worry not just about finding someone with whom our children will be happy, but about what the neighbors will say, or the boy's friends in yeshiva.
There are tremendous metzios (bargains) in the shidduchim market waiting for anyone who is not swept up in the nonsense of the world. Want one of the best learners in Hebron Yeshiva, with a host of other positive attributes, for your daughter? He's waiting. But only if you don't care about his mother's maiden name. (Cultural differences between families are a legitimate subject of inquiry in shidduchim. The problem is when we substitute hard-and-fast rules for legitimate inquiries about a prospective spouse and his or her family.)
A large number of letter writers mentioned the need to avoid becoming locked into fixed rules or a one-size-fits-all societal ideal. One couple I know has married three daughters in three years, without the benefit of either money or yichus. None of their son-in-laws is exactly from the cookie-cutter, but each one is, in his own way, a great "catch" — bright, committed to learning, dedicated to building a home filled with love of Torah, and, most important, well-matched to his wife.
At least three letters came from men who married women older than themselves – one a woman 6 years older, with whom he now has six children. All professed to be thrilled with their choice. (I'm prejudiced about such couples– my grandmother was five years older than my grandfather.)
Three women wrote that among their Bais Yaakov classmates the most happily married were those who married slightly later. (Yes, I know that the plural of anecdotes is not data.) As one of them put it, no matter how much babysitting a girl has done or how many younger siblings she has, the vast majority are better prepared for marriage and motherhood at a slightly later age.
ANOTHER PROBLEM WITH CHECKLISTS is that they tend to emphasize those factors that are quantifiable (or at least which we think are quantifiable) – e.g., how much can the girl's family give for an apartment, where does the boy rank in his yeshiva — and leave out intangible factors that may be much more important. In particular, middos often get short shrift.
A rabbi once approached the Chazon Ish for advice about a shidduch for the daughter of a major Torah figure, who had been murdered in the Holocaust. The Chazon Ish rejected the names of several budding talmidei chachamim who had been proposed, and suggested a young man who was not considered outstanding in learning.
When the rabbi expressed surprise at the suggestion., the Chazon Ish told him that when it comes to shidduchim one must keep a long-range vision, and the fact that a particular bochur shows great promise in learning and is the son of a talmid chacham does not necessarily mean that he is best-suited to carry forth the young woman's distinguished lineage.
"On the other hand, a young man who is sincere and G-d-fearing can be expected to establish a family of upright bnei Torah through the generations, even if he is not considered outstanding in learning," said the Chazon Ish.
Middos have a lot more to do with the success of the marriage than the "objective" factors that are so emphasized. Even in terms of the ideal of long-term learning for the husband, marital happiness is often a better predictor of success in learning than youthful promise and talent. And it is certainly a better predictor of whether children will follow in their parents' path.
COMMON WISDOM TODAY is that there are not only more girls than boys, as I wrote, but more "good girls than good boys." Those who wrote to make that point mean that there are more girls who will only consider marrying a boy who is committed to learning "forever" than there are boys capable of doing so with a bren. That, however, is a comparison of apples and oranges. Commitments made in the flush of youthful idealism may have little to do with subsequent reality. Not all those who undertook to support a husband in learning and raise a family at the same time find that they are capable of doing so ten years later, any more than every young man who expressed a desire to learn "forever" is able to keep learning with bren after a decade in kollel.
What is true is that it easier for a young woman than a young man to earn superlatives. We have not yet reduced young women to their report cards. There can be many outstanding ba'alos chesed. But, by definition, there can be only be a few "best boys" in any yeshiva.
Moreover, young women have many more opportunities to develop themselves and more areas in which to do so. A young man's are limited. As the Steipler Gaon, zt"l, used to say, "The shtender does not talk back."
Shidduchim, as the Gemara tells us, will always be difficult. We need not make them more so by asking the wrong questions and treating today's societal rules as Toras Moshe.
Originally published in Mishpacha.