Degree Decree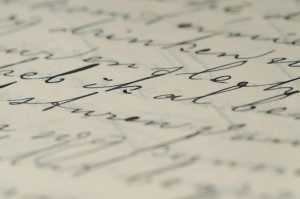 20 bTevet
R. Avraham Ibn Ezra complained in a poem (all translations below are mine, SLS):
"If I were a candle maker, the sun would never leave the sky.
If I were a shroud maker, not a single person would die."
He concluded his poem in resignation:
Oy Vey, it's a puzzle
I'm a poor shlimazel.
In a brilliant take-off on Ibn Ezra, Leah Maisel, a mother of 15 children, published a poem called "Lament of the Working Woman" (in the Hebrew Mishpacha haredi weekly Jan.4;14 bTevet). She tackles with humor the discontinuation of continuing higher education in the Beit Yaakov system. I translated two stanzas:
If I were a candle maker, the sun would never leave the sky.
If I were the wing of a plane, El Al would never fly.
If I were a wig maker, they'd say you're in avoda zara knee deep,
And if I knit wool scarves, they'd say in India they worship sheep.

If I would sell cell phones to make a buck,
Babies would be born with antennas, that would be my luck.
And if a continuing education teacher I would be
Oy Vey, they'd close my advanced seminary.
Which just goes to show how original and intelligent Beit Yaakov seminary graduates can be!
I call the issue she alludes to the "decrees on the degrees" although "guidelines" would be a more accurate term. I will briefly outline the factors involved, and attempt to eschew apologetics. The popular press is having a fressing frenzy on this – an Haaretz headline reads
Rabbinical panel bars ultra-Orthodox women from continuing education programs. The Jewish Week decries the decrees thusly, "Haredi Women Crying Foul Over New Education Restrictions"
Until now many girls graduated Beit Yaakov high schools & seminaries at the "morah musmechet" level. After 2 more years they get a certificate of "morah behira." In the past few years it became common for young women to continue studying for an equivalent to the Bachelor of Education (BA, B.Ed) degree which made them eligible for salary increases. Lately, the pressure for the B. Ed escalated and specific rabbis were asked to look into this.
Dynamics: It is common for laypeople and local leaders to bring to the attention of their rabbis phenomena that are problematic. Specific rabbis will look into the situation or appoint a committee to investigate. This happened when cell phone and internet use got out of hand. Ditto when questions arose about the source of Indian-made wigs. Specific rabbis will suggest a policy to deal with the problem. There are then economic and social adjustments made in the community. Sometimes the issues are relatively trivial (exaggerated collecting of gedolim cards, a la baseball cards, among boys); other times there are major issues (e.g. the current degree decree).
"The rabbis": You cannot talk about "the rabbis" since the haredi world is variegated and has multiple centers of authority. The issue at hand specifically involves the most veteran women's education system, topped by the Beit Yaakov women's seminaries. There are dozens of post-secondary haredi institutions outside the system, that are only tangentially affected.
The problem has been under review for a decade and these guidelines did not come out of the tekhelet. A committee including rabbis Baruch Shmuel Hacohen Deutch, Natan Dichofsky, Meir Kesler, and Mordechai Stern shlita was formed a year and a half ago, and recently they recommended that the seminaries they advise should drop the BA programs (which necessitate a cadre of teachers with MA degrees). They called for closer examination of the content of the continuing ed courses, many of them superfluous. This committee interviewed dozens of administrators, principals, teachers, parents, students and tried to formulate guidelines to prevent competition for salary increases and inroads of problematic course content, while not harming existing salary scales.
Contributing factors that triggered an examination of the trend to higher education were the following: (a) an increase in family dysfunction which in some cases was related to disproportionate emphasis on upgrading teaching degrees into BA equivalents; (b)the proliferation of courses leading to these degrees and taught by professionals outside the haredi world who brought in material not compatible with the community's values. I saw some of this happening from the inside, since the Haredi College with which I am affiliated (not at all connected to the Beit Yaakov system) relies on many non-haredi and non-religious lecturers because it offers BA degrees given by staff from Bar-Ilan, the Open University, etc
Other players: The Education Ministry was seen as enticing women to continuing education by offering salary increases to those women who were working towards or who attained BA equivalency. The Ministry intruded its values in overseeing aspects of the courses.
Quashing criticism: there ain't no such thing in the haredi world. The outlets for discussing and criticizing the new guidelines are variegated and plentiful. The tradition of women airing complaints respectfully goes back to the daughters of Zelophad (Bamidbar 27). There are many independent haredi publications which are respectfully publishing differing views on this issue. The haredi world is far from monolithic and the different groupings (Gur, Belz, Sanz, Chabad, Sefardim, modern haredi, etc) have their own channels of authority and schools, and will react to the guidelines differently. Some non-religious media venues try to portray this as a men vs. women issue, which it is not. There are many women administrators who have advocated the stricter route, and a number of rabbis who were on the more lenient side.
Respect for authority: A number of women I spoke with objected to the discontinuing of programs. But they were adamant that as members of the community they respect decisions by rabbinical authority whether or not they understand or agree with the decisions. This is not blind obedience, but an informed posture that recognizes the fact that if everyone were to go off in a different, independent direction this would not bode well for the individuals or for the community. In addition, the scenario of the rabbis publicizing a decision and the community immediately falling in line, (some rabbis would say,"Would that it were so…") is a figment of the imagination of the outside press.
How this will play out: There are those girls and women who will continue the Beit Yaakov track (which is ceasing to offer the BA equivalent programs), which has a certain idealistic and elite aura (in the positive sense of the word). Others who want a more practical and remunerative track will go to the non-Beit Yaakov institutions which offer continuing education, and BA degrees in teaching and non-teaching professions. The difference between the two types is similar to the difference between an elitist undergraduate Harvard College classic liberal education mode versus the professional training offered by an engineering school. The former addresses character formation, the latter equips one to earn a living. Both styles have a place in the world. Actually the elite model has always existed in some of the top seminaries (e.g. R. Wolf's seminary in Bene Brak) and this model is now being proposed for a wider selection of post-secondary schools.
Adjustments will be made all around. In the short term, women who were enrolled in continuing ed and degree programs will have to retrench. The rabbinic committee is aware of this and is taking measures to ameliorate economic harm to those caught in midstream.
Shelf-life.Meanwhile, the non-religious press will feast on this for a while until a new issue involving the haredim comes along.