Potpourri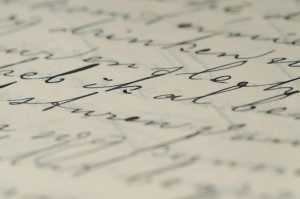 (1) Charles Hall and Lawrence Kaplan asked in response to my early post "A Torah Revolution in Need of Troops" whether Ayelet HaShachar would accept volunteers from the national religious world to learn by phone with non-religious Israelis. The answer is yes, and they will even give priority to volunteers from that community in matching with new study partners.
The one condition is that any mentor has to be someone who can convey the feeling that the Torah has within it the power to transform one's life and home. They must have a certain passion — though that passion need not be outwardly expressed. There is no good way to measure passion for Torah, but a minimal requirement of both chareidi and non-chareidi volunteers is that they not have a TV in their home and do not allow their children Internet access. While these may be very rough measures of the sanctity of a particular home, it is important to have some criteria. Unlike other Ayelet HaShachar programs in which those employed work with constant contact and supervision, once the telephone pairing is made, there is little opportunity for supervision, and so there must be criteria for who can become a mentor (there is no blanket acceptance of every chareidi volunteer who contacts the organization either).
(2) I still have not fully investigated the rabbinic edict against some of the continuing education courses offered by the Bais Yaakov seminaries in Israel, either to assess the anticipated impact or the reasons behind the ban. But one thing is for sure, the edict will do little to lessen the trend towards young women obtaining some form of post-high school advanced training. The reason is simple: the economic situation of the chareidi community. At present, that economy is predicated on the assumption that the wife will contribute significantly to the family's total budget. And there are simply too few jobs within the community that are sufficiently remunerative that do not require some form of academic training. If anything, one of the unintended consequences of the ban may be to drive young women from the two-year post-high school programs in the Bais Yaakov Seminary. Though those programs are styled as teacher-training programs, the actual percentage of graduates who obtain teaching jobs in the main population centers is relatively small. The seminaries are also meant to serve as a protective environment. In recognition of these facts, the seminaries have in recent years begun offering training is fields like computers and accounting. If they can no longer do so (a big if at this point), there will inevitably spring up new training programs catering to the chareidi population in these fields. The big blow, then, would be to the seminaries.
(3) Who won the El Al showdown continues to be a subject of dispute. The front-page of yesterday's English HaModia claimed an impressive victory for the unified stand of the chareidi community. Yated's response has been relatively muted — no triumphant editorials. Meanwhile articles in Globes (Israel's leading economic newspaper) and Maariv claimed a victoryfor El Al. According to the latter, El Al made no commitment, in the event of future Shabbos flights, to waive the cancellation fee for chareidi travellers who cancel their tickets with El Al. The only disincentive to El Al flying again on Shabbos (other than the subsequent loss of chareidi business) is that it may become liable to make a contribution to a fund to supplying medicines not covered by Israel's health basket. And even that is not certain. Apparently the contribution would be made by wealthy chareidi businessmen from New York, who would then somehow have a right to sue El Al for the amount donated.