Intelligent Design For Dummies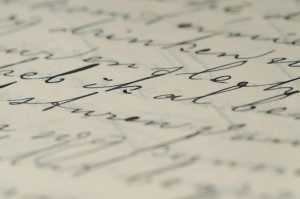 Whatever you believe about evolution – that it is entirely incompatible with Torah belief, that it is nothing to lose sleep over if it turns out to be true, or that it is the preferred approach to the evidence for a Torah Jew to take – intelligent design (ID) is a whole 'nother can of invertebrates. Too many True Believers figure that ID maximizes the role of G-d, and therefore should be attractive to Torah Jews.
This is short-sighted, as demonstrated by two recent articles, one in the Jerusalem Post, the other in Jewish Action.
Many Jews who identify with ID don't understand the first thing about it. They embrace it simply because they believe that some scientists exceed their own mandate, and use science to force G-d out of the game on a squeeze play. These scientists see religion as the exclusive province of the ignorant. Those who have explanations don't have any room left for a Deity. (As Laplace replied to Napoleon when the latter asked him how he could publish a compendium of all human knowledge without once mentioning G-d, "Your Majesty, I have no need for such an hypothesis.") The number of such scientists is, I believe, greatly exaggerated – although the harm they inflict is great indeed. The embrace of intelligent design is much more of a reaction against the misuse of science by some scientists and science-popularizers, than a studied taking of a position.
Both of these articles show that Intelligent Design is simply a variation on the "G-d of the Gaps" theme. Since time immemorial, whatever Man could not understand, he attributed to G-d, Who did not have to be understood. People who predicated their belief on G-d filling gaps of comprehension lost their faith whenever some of those gaps were filled in by more naturalistic explanations. The more authentic mesorah of Klal Yisrael (so claimed the Vilna Gaon) predicates our belief not on any of these gaps, but of our historical experience in which we experienced G-d directly as a nation. The longer of the two articles (the one in Jewish Action), authored by Dr. Nathan Aviezer, traces the "G-d of the Gaps" approach and its pitfalls. It also presents a refreshingly non-hysterical and cogent explanation for why so many scientists (including even religious scientists not necessarily in league with the Devil) reject ID, and offers an alternative to ID that is in fact championed by the scientific community, but becomes a powerful lens with which to see Hakadosh Baruch Hu when held in the hands of those who already believe.
Ironically, it is the shorter of the two articles, authored by Rabbi Natan Slifkin, that points to the gaping hashkafic hole in ID. Spokespeople for ID, all of them believers in G-d, point to phenomena like "irreducible complexity" as necessitating the intervention of G-d. In other words, they have no problem leaving G-d out of the equation – until they get to a roadblock, where they have to call in G-d to get them out of a predicament of incomprehension. The Torah Jew, writes Rabbi Slifkin, never thinks this way. Any existence, including the existence of a comprehended natural law, is unthinkable without the Will of G-d. G-d is as present in what we do understand than in what we do not. To the contrary, it is in what we do understand that we are better able to perceive the majesty, wisdom and presence of the Creator.