On Ethics and Blogging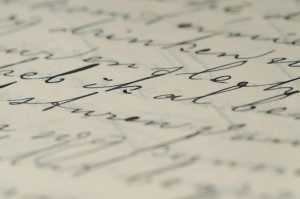 Although I am neither a lawyer nor a journalist, I've worked pretty extensively in and around the worlds of lawyering and journalism. A common element to both fields is the existence of specialized rules meant to facilitate each profession. These rules are known respectively as legal ethics and journalistic ethics. In my mind, however, I've come to think of them not as ethics all, but as hyphen-ethics or, simply -ethics. Yes, I know there aren't hyphens in either; that's just the way I think of them.
Hyphen-ethics, are, ultimately, rules of a game. In some ways, they are an attempt at codifying ethical rules around the inevitable ethical dilemmas confronting lawyers and journalists. In theory, these would be the results of a sophisticated application of true ethics to complex situations involving competing ethical considerations. In practice, however, they often appear to be gross deviations from any kind of real ethics. In practice, also quite unlike real ethics, they are dodges behind which to hide gross moral outrages at least as often as they are rules which actually make demands on the practitioners.
Now, our society may have decided that the games are important enough to the overall functioning of society that the creation of these rules is beneficial, and there certainly is merit to that argument. Would I want to exist in a system where nobody schooled in the law guided and represented citizens? Could I justify a society where the press was inhibited and information flow limited? Fair challenges – but I never was able to reconcile myself to the idea that there is any morality in recording or reporting on the pain or death of a human being rather than intervening to stop the suffering or save the life. And I never could stomach the idea that my belief in the justice of a client's cause was irrelevant to my duty to pursue vigorously his interests through the instrumentalities of the law. Two wrongs, I guess, I am asserting, never make a right.
But wait — those who know me might protest — aren't you a registered lobbyist? Don't you pursue clients' interests for pay? Yes, and although lobbying is only a small part of what I do, I still represent clients' interests for pay. But I have intentionally arranged my life (all thanks to Hashem for enabling me to do so) so that, without exception, I only take on clients and causes in which I believe. I never was able to do that as a lawyer. (In fact, I have a great track record as a lobbyist and I attribute much of my success to the fact that I?ve always believed in the justice of my causes. I was a miserable lawyer because I really did not, or, at least, because I knew it was not a relevant consideration.)
Another side effect of these rules is the self-importance they seem to bestow on adherents. Lawyers and journalists as groups each often act as though they belong to some kind of priesthood. And why not? If what you do — what you are — is so important as to remove you from the same ethical considerations as the rest of society; if you are permitted to do things nobody else can by dint of membership in some club, doesn't that identification somehow make you more important than everyone else?
Enter the latest hyphen-ethics: blogging ethics.
I may participate in blogging, but I am not a blogger. I am a Jew. I am an American Jew. As a Jew and an American, I am bound religiously, morally, ethically to Halacha, American law, and the dictates of my conscience – my Sechel Ha'enoshi.
So, unless someone can explain to me why I should feel bound to blogging ethics I hereby declare my intention to remove, retroactively, any post of mine which, upon reflection, I find to contain halachically or ethically problematic material. Nobody has appointed me to be the guardian of anything, and so I am guardian of nothing except myself. In fact, I'm not sure why I shouldn't feel free to go back in and edit anything at all that I've written. If someone has responded to it, then in the interests of honesty, I should not make that person's energy have been wasted or that person to look foolish, as if she responded to something I did not write. But if I see no evidence that anyone has responded to me or quoted something I've written, I'm not sure why I need to feel bound to keep it out there if it no longer represents my thinking — or, worse, if it was written in such a way as not to accurately have reflected my intentions at the time I wrote it or it chas veshalom causes damage to anyone.
There will be times when honesty compels me to indicate that something was removed or altered — but normal rules of ethics (and, I suppose, the halachic implications of geneivas da'as) should suffice to guide such decisions, without the pompous artificiality and rationalization of hyphen-ethics.