Americans and Israel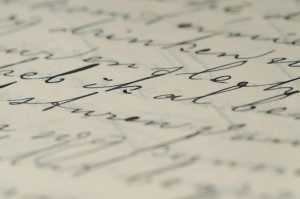 The Slonimer Rebbe (Chanuka, pg. 38) observes that the symbolism of the approaching holiday of Chanuka includes the notion that illumination breaks through specifically from darkness. Both the community and every individual Jew must learn from Chanuka that when things appear hopelessly lost and irredeemable, a kernel of life-force remains that can emerge, grow and triumph.
We could use some good news on the political front. I would be willing to forgo all gifts at the end of the month in return for Santa Claus flying James Baker to the North Pole and leaving him there. In the meantime, we can at least appreciate one small item of good news. A recent major American poll shows that popular support for Israel actually grew since March, a time period we would have predicted to show a sharp decline.
Almost everything that could have gone wrong for Israel's image did – and then some. Americans, brought up with the myth of Israel's might and invincibility (and banking on its availability to America, should it ever be called upon to deliver), watched a weak military effort in Lebanon botched by even weaker political leadership. The US government began high-profile actions against alleged illegalities by AIPAC. Mearsheimer and Walt complained that the pressure of the Israeli lobby has a stranglehold on US Middle East policy. The inept president who actually damaged America's position in relationship to two powerful enemies – Iran and North Korea – decided to viciously turn Israel into an apartheid state. Nonetheless, the recent Quinnipiac Survey showed that Israel gained in popularity with every subgroup polled. Support by evangelical Christians was only slightly ahead of that by mainline Protestants. Support among Republicans is higher than among Democrats. Israel is the 3rd most popular country with Americans, achieving an overall positive rating by 68%, and coming in behind only England and Canada. Positive ratings of the Palestinians declined in almost all subgroups, achieving a total 28.3% rating.
Go figure.