The Virtue of Struggle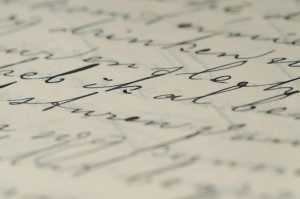 There is something quite shocking about the Rev. Ted Haggard scandal.
But it's not what you might think.
The allegations leveled against Rev. Haggard are obviously salacious, but in today's world, unfortunately, they are not shocking. This wasn't the first nor is it likely the last such scandal involving a religious leader.
Actually, what was really unprecedented was the tone and tenor of the reverend's written apology. In an age when personal responsibility is usually eschewed for blaming others and claiming the mantle of victimhood (often to be followed by entry into some sort of rehab), a statement actually acknowledging mistakes and accepting culpability is nothing short of shocking.
In his letter – read to thousands and now heard by millions – Haggard declared matter-of-factly that, "I am a deceiver and a liar." Furthermore, he stated that, "The fact is that I am guilty . . . and I take full responsibility for the entire problem."
While there is probably nothing that can completely undo the great pain felt by Rev. Haggard's multitudes of followers, this statement – especially if followed by meaningful repentance – has the potential to serve as a profoundly positive lesson in spiritual rehabilitation. It was only a first step – but sometimes that is the most difficult step to take.
There is another part of his statement that, if properly appreciated, may prove even more helpful in addressing the broader challenges of religious life and which is relevant to all people, Christian and Jew alike.
In the course of his apology, Rev. Haggard acknowledged, quite frankly, that, "There is part of my life that is so repulsive and dark that I've been warring against it all of my adult life."
In other words, he has been struggling. At times he prevailed in his struggle and other times – apparently with some regularity – he did not. But, it appears, he has been struggling throughout.
The issue of spiritual struggle is one that is commonly misunderstood. Too often we associate struggle – in ourselves or others – with a lack of commitment and as a sign of weakness. Truly righteous people, we presume, aren't tempted by vices – certainly not by sins of the flesh.
Both of these assumptions are mistaken.
In fact, there is great virtue in struggle.
The easiest thing to do when one has succumbed to temptation is to rationalize that the behavior is actually not illicit or immoral. In one magical moment the guilt, shame, and struggle all disappear. It is only when one clings – stubbornly and with great inner strength – to the truth as it was previously understood that there is any need for struggle.
There is a highly original insight of the famed R. Meir Shapiro of Lublin which indirectly speaks to this very issue.
The Rabbis in the Midrash (Tanchuma, #22) famously describe the Satan's various attempts to convince Avraham not to listen to God's command to sacrifice Yitzchok. Disguised first as an old man, then as a young lad, and, finally, in the form of a river, the Satan tried valiantly – but unsuccessfully – to get Avraham to turn back.
In light of this tradition, asks R. Shapiro, why did Avraham ultimately listen to the plea of the angel (Bereishis 22:12) not to lay a hand on Yitchok? How did he know that this wasn't just another attempt by the Satan to frustrate God's plan?
R. Shapiro explains that the authenticity of this command was confirmed in the next verse when Avraham noticed the ram "caught in the thicket by its horns" (ne'echaz basvach). The ram's struggle symbolized the truth of this final charge because emes, truth, is always accompanied by struggle, whereas sheker, falsehood, is characteristically simplistic and without struggle.
In a similar vein, when confronted with spiritual shortcomings it is much easier to adjust beliefs to conform with behavior than it is to confront the reality of personal fallibility and weakness. A life of struggle – or "warring" in the words of Rev. Haggard – is the result of flawed individuals remaining steadfast to the truth of their principles.
In other words, struggle and truth are companions, not strangers; and certainly not enemies.
There is one additional – and related – point which must be made as well.
Because of the misunderstandings mentioned above, many people who are struggling in all or part of their spiritual lives are down on themselves and depressed. This is equal parts tragic and mistaken.
In fact, over forty years ago one such person wrote a letter to R. Yitzchok Hutner wherein he apparently used numerous negative adjectives to describe himself. In a remarkable reply (Iggeros u-Kesavim, #128), R. Hutner maintains that the very letter itself and the struggles it describes belie any negative self-description. On the contrary, all supremely righteous people had to struggle to reach the exalted heights which were their ultimate destiny.
The essence of our soul, R. Hutner continues, is not found in tranquility but in struggle. In fact, he too uses the metaphor of war in explaining that the goal of religious life is not necessarily to win every battle but, ultimately, to win the war. And that can only be accomplished through perseverance and, yes, through struggle.
Even as we disapprove of Rev. Haggard's illicit behavior, we can still admire the fact that he has taken personal responsibility for his failings and remained honest about the demands of living a moral lifestyle.
We can also hope that he keeps "warring" with himself because his willingness to struggle can serve as a model for others. And if he should be victorious in this war he will further serve as a beacon of hope for all those in similar situations.
I wish him success in this fight of his life.