Fed Up with Fox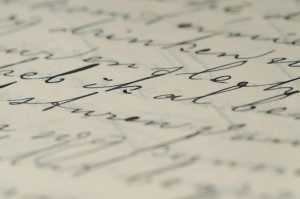 The Fox News Network is supposed to be the one without the left-wing bias which grips much of the media. To a point, that's true — but Fox leaves much to be desired if it is supposed to be a pro-conservative, family-values network.
The rare times I got myself in front of a television, Fox could be relied upon to deliver some of the most offensive programming on network TV. Linking to their home page today would be enough for Cross-Currents to surrender any claim to being a family-friendly publication. Fox is also the only network I know of that spams blogs (we still get posts from "manheim").
And now, Fox is the company behind the publication of OJ Simpson's upcoming book, "If I Did It," in which he offers his personal expert testimony concerning how he butchered would have killed his wife and Ron Goldman when he — oops, sorry! — if he had committed double homicide. After all, there is no one more knowledgeable than he about how it was done.
Mark Fuhrman was the investigating officer, and was promptly cast by the defense as an irredeemable racist who plucked up samples of Nicole Brown Simpson and Ron Goldman's blood from the murder site and scattered them around the Simpson estate. He is now a commentator for Fox, and they interviewed him.
I was really disgusted. I was sick. I think I'm ashamed of the professional people that are actually perpetuating this kind of media outlet…

This is unnecessary, it's not a confession, this has nothing to do with a confession. Judith Regan should realize that a confession, even if it was, would even be more painful, because you can do absolutely nothing to him. Everybody knows who committed this crime on these two people.

This is a man that murdered his children's mother. He cares nothing about the children, he cares nothing about the outcome of this interview or this book on his children. Psychologically I can't even imagine what it will do to them.

This is a lack of integrity across the board. I'm trying to craft my words and keep my anger in check so we can get this out, but I am disgusted by what's going on.
Fox has become the network for the delinquent and the depraved. As a "conservative" network, it is the antithesis of what we're looking for.