Jiminy Cricket and the Jews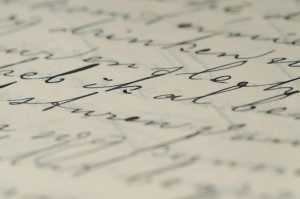 Anyone familiar with contemporary talk-radio knows that the word "liberal" has become for some a slur, implying that holders of ideals like tolerance for other cultures or concern for the poor and disadvantaged are somehow inherently polluted by nonchalance toward national security, too little concern about crime and too much about the rights of terrorists.
But another word, "fundamentalist," has likewise been made into an insult of its own, something recently noted by David Klinghoffer, the erstwhile literary editor of National Review and current senior fellow at a public policy think-tank, the Discovery Institute. (Full disclosure: Mr. Klinghoffer was a Sabbath guest at the Shafran home several times seven or eight years ago, and I consider him a friend.)
Writing in the national Jewish weekly Forward, Klinghoffer points out that the "fundamentalist" label is regularly used to cast people who hew to foundational religious beliefs as "stupid," "obnoxious" or "backward."
Klinghoffer's context is the assertion by former New Republic editor and current Time Magazine blogger Andrew Sullivan that "fundamentalists" – i.e. people with deep religious beliefs – are inherently arrogant, because they believe they know what is right and what is wrong, and apply their convictions to political and social issues. Instead, Sullivan advocates "spiritual humility and sincere religious doubt" and champions "a faith that… picks and chooses between doctrines under the guidance of individual conscience."
Klinghoffer makes the obvious point: If one's conscience is one's only guide, then he is "his own ultimate authority," hardly a reflection of humility.
"That isn't to say," he hastens to add, "that the truth [for a religious person] is easily accessible." An Orthodox Jew for 15 years,. Klinghoffer openly and honestly admits that there is much he doesn't understand, and that certainty about applying Jewish wisdom to contemporary questions is not always available. It is, he explains, "in contemplating… complexities that Jews find a road to inspiration."
But in the end, as Klinghoffer has articulated in his writings over the years, we Jews "believe our religion is true, all of it." There are indeed Jewish verities, verities that speak loudly and clearly to Jews and to all humankind, verities that have implications for contemporary social issues, verities that Jews who claim to care about Judaism should not shy away from embracing, whether or not those verities comfortably coalesce with those Jews' own personal feelings. The bending of our imperfect human notions to the will of an omniscient G-d is, in the end – as both Abraham on Mount Moriah and his descendants at Mount Sinai came to know – the essence of the Jewish faith.
Abraham, as it happens, is David Klinghoffer's father, at least in a spiritual sense. The Biblical patriarch is considered the parent of all converts to Judaism. Klinghoffer lyrically and poignantly recounted his personal journey to the Jewish people and Jewish observance in his 1999 book "The Lord Will Gather Me In." His defense of the conviction that questions of right and wrong are not ultimately answered by our own subjective feelings – reminds me that he wasn't born into the Jewish people but rather chose to join it.
Because, although Jewish history is replete with illustrious men and women – from the Biblical Ruth to the Talmudic giants Shmaya and Avtalyon – who came to the Jewish people from other nations, there is a curious statement in the Talmud (Niddah, 13b) in which Rabbi Chalbo compares converts to "a sore."
One approach to that pronouncement is that it refers to converts who have not adequately prepared for Jewish life and who, after joining the Jewish people, come to violate religious strictures out of inexperience. Another approach, diametric to the first, is that converts, having freely and determinedly chosen their Jewishness, tend to be so meticulous in their adherence to Jewish law that their example reflects poorly on many born Jews' levels of observance.
A tangent to that latter approach occurs. The word for "sore" that Rabbi Chalbo uses actually refers to a sort of skin discoloration (often mistakenly identified as leprosy) spoken of at length in the Torah. Such sores, the rabbis of the Talmud taught, were divine signs – during periods of history when Jews' closeness to G-d merited them such signs – of any of an assortment of personal lapses.
Might some converts, too, in a way, be disturbing but luminous signs for the rest of us Jews? Might the clarity and honesty of people like Klinghoffer, who have come to Judaism entirely on their own through force of observation and reason, without the peer pressures and support systems that nurture born Jews from their childhoods, be reminders to the rest of us of things we might have somehow forgotten, or never confronted?
The "sores" suffered by Jews in Biblical times entailed an element of embarrassment, to be sure. In the end, though, they were a gift, a heavenly sign of guidance. Jews who might naturally assume, like Mr. Sullivan (and Jiminy Cricket before him), that our own consciences are our best guides would do well to listen closely to people like David Klinghoffer, and come to recognize that being a Jewish "fundamentalist" is no badge of shame but a deep and abiding privilege.
(c) Am Echad Resources