Keeping out the Cold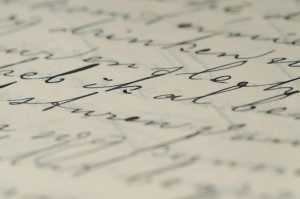 Never underestimate the power of enthusiasm and positive thinking! This was the lesson driven home by our unexpected guests on the evening of Shemini Atzeres, the "gathering of the eighth day" at the end of Sukkos.
Friday evenings often find me at the synagogue founded by my wife's grandfather, Rav Tzvi Elimelech Hertzberg zt"l. A distant relative of my wife was inspired to bring his two teenage sons to the same service, also because of the family connection. They aren't observant, but were interested to see how we celebrate the holiday.
Of course, this led to an invitation to Friday night dinner, and three unexpected guests in our Sukkah. Given that they hadn't dressed for an evening in chilly weather, I loaned the two boys a winter jacket and a parka dating back to my college days, and a warm raincoat to the father.
Only at the end of the meal did the father admit to me that his sons were cold! Without going into all the details, Shemini Atzeres is a night when many dine in the Sukkah, but only if they are comfortable. We certainly could have made Kiddush and eaten challah in the Sukkah, and then gone inside for the rest of the meal.
It simply hadn't occurred to me to do so, because I was entirely comfortable — in merely a sweater, and I'm usually sensitive to cold. How could I be comfortable in a sweater, when two teenagers were uncomfortably cold in winter coats?
This was, as I said, a personal lesson in positive thinking. Every year I look forward to Sukkos — our Sukkah has a somewhat innovative design, and besides the enjoyment of simply "dwelling in the Sukkah," I find it a special pleasure to show it to guests. I was so warmed (quite literally) by the opportunity that I simply didn't feel cold. The boys, however, had been in Sukkos before, and felt no particular enthusiasm at this opportunity — and it honestly was chilly that night.
In our lives, we are constantly confronted by opportunities that carry with them a certain degree of sacrifice. Some Mitzvos are easy to do, while others are more difficult. The challenge is to develop within ourselves such a level of enthusiasm that we perceive what might otherwise appear as a sacrifice as a negligible, incidental cost. If we have the fire of Torah inside us, we'll never feel the cold!