What Are We Jews, Anyway?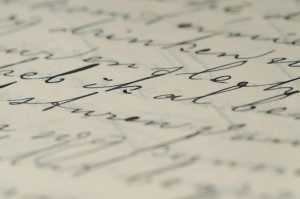 In response to some of the comments about the cartoon that I posted about Friday, first appearing on the Volokh Conspiracy, a Jewish writer using the pen name "Caliban Darklock" first questioned — and he meant this as a troubling thought — "what's wrong with hating Jews?"
Fundamentally, Jews have very similar beliefs and very similar behavior.

So why can't you hate Jews in the same exact way you might hate conservatives, or liberals, or Democrats, or Republicans?
Of course, he was immediately pounced upon by other Jewish (and non-Jewish) writers pointing out that it's really not so. We have very dissimilar beliefs — in fact, for diversity of thought, the Jews probably out-do most any other ethnicity. He tried to say that we share things like Rambam's Thirteen Principles — which, of course, most Jews today unfortunately don't believe. So that got nowhere.
So then, realizing that this was so, he wrote the following poignant question:
The interesting thing here is that every criticism of my question centers around the idea that Jews are not fundamentally of similar beliefs and behavior.

So what, exactly, makes us distinct from anyone else? If Jews are not similar, why do we have our own name in the first place?

I had an interesting conversation the other day with another Jew in my office. We were observing that we're pretty much the only ones in the building, and I said "It's not unusual to me; I'm the only practicing Jew in my family."

He responded, "You practice?"

Again, if we do not share fundamental beliefs and traditions, WHAT ARE WE? An artifact of a once-proud people, hanging on to the tattered remains of a promise we no longer believe? Have we become nothing more than a loosely-bonded political interest group that persists only for the purpose of promoting Israel and complaining about anti-Semitism? What possible redeeming factor can a people have if they are no longer even a people?

It's simply absurd to claim that we share this rich tradition and heritage and legacy, and then turn around to claim that we're all just individuals with every bit as much differentiation as everyone else. You cannot have it both ways. You cannot stand up and proclaim your distinctive character, and then refuse to accept that someone else doesn't like it. You have to take the bitter with the sweet. If you refuse to accept that some people will hate you, you likewise refuse the opportunity for others to love you.

And the really sick part is, the people trying to *love* you will respect your refusal, while the people trying to hate you will just go right ahead and force it on you.
I have my own ideas for a response… but would like to open this up for Cross-Currents readers, to get your thoughts, feelings and opinions as well. More on this later, but please comment.