Yeshiva Day School Financing: A Case Study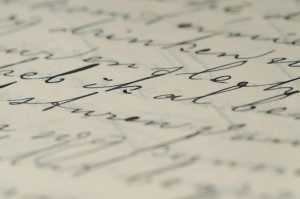 by Micah Segelman
Amid the recent avalanche of attention that the issues of tuition and the financing of chinuch have received, I wanted to share some experiences from my children's small yeshiva day school in the "out of town" community of Rochester, NY. While Derech HaTorah of Rochester (DHR) is very far from "solving" the problem of financing chinuch, lessons can be learned from the many good ideas and successes of numerous mosdos and it's in that spirit that I present this case study. My point here isn't to directly address the issue of tuition reductions for children of mechanchim. Rather my intent is to examine solutions to the overall issue granting that raising tuition for the full tuition payers is off the table.
First, some data. DHR started 9 years ago with just over 30 students and has approximately tripled in size since then. Boys and girls are separated in the older grades and to accommodate this, older grades are combined for select subjects. Despite the inefficiency inherent in the small class size necessitated by the size of the school, DHR strikingly spends an average of only about $7000 per student. The denominator of this ratio does not include those students whose tuition is included as a fringe benefit in their parent's (who work for the school) compensation package. Full tuition payers (who are in the minority) pay slightly above this $7000 per child and thus partially subsidize scholarships. Nonetheless, overall tuition revenue is low due to numerous scholarships (although there is a minimum that everyone pays). Thus, despite the low costs, extensive fundraising is still needed to compensate for the low tuition revenue. The school has three successful annual fundraisers: an auction, a raffle, and a dinner – and even after these fundraisers a hole remains.
I'd like to highlight lessons that can be learned from how the school is able to keep costs low while maintaining a strong focus on the academic / social / emotional / spiritual development of each student.
1.Strong leadership and an effective organizational structure are essential. Mrs. Lea Goldstein, the principal, works extremely hard and is seriously underpaid. In many ways she IS the school (though she officially reports to the Rosh Yeshiva who is also her father). While getting talented people to work hard for a low salary sounds like a pipe dream, it is possible to structure an institution in ways which attract and promote strong leadership even in the absence of large compensation packages. In DHR, the principal has both the authority to make decisions and the financial responsibility for the school. Modeled on the organizational structure of the many of the affiliates of Yeshiva Chofetz Chaim of Queens, volunteers are involved and valued yet the professional / Rabbinical leadership has autonomy. The goal of this model is that through shared authority and responsibility, all stakeholders feel invested in and empowered to work for the long term success of the institution. Another advantage of the model is that when the professionals / Rabbis are responsible for the financial consequences of their decisions, money is spent wisely and infighting is avoided. Of course, many other models can be successful – but strong leadership and an effective organizational structure are crucial.
2. There is an overriding sense that there is a need to be highly cost conscious. There is a broad consensus among the principal, teachers, and parents that although excellence is expected from the school, money is only available for essentials. When the existence of the school depends on being financially prudent, ways are found to do so. Costs for supplies and technology are minimized. The library consists of donated books and is located in the hallway. Nonetheless, academic standards are high because no compromises are made on core fundamentals. What matters in the end is what happens in the classroom – everything else is peripheral.
3. DHR has excellent teachers despite paying low salaries. I believe this is possible for a combination of reasons (aside from the fringe benefit of tuition reductions, the low cost of living outside of a major population center, and the idealistic reasons that people in general become mechanchim). Every effort is made so that the school is a great place to work – the school is well run and provides a supportive and positive culture that educators want to be a part of. Teachers are respected, trusted, and empowered to be leaders in the school. They very much feel and act as "part of the team" to the extent that even non – Jewish secular studies teachers give of their own time and money to help the school. Also, given the tough economy, even very good Rebbeim / Moros / teachers need jobs. Sometimes this includes talented young teachers just starting out or seasoned veterans who want to retire from a more intense public school teaching schedule to continue their careers in a small, close knit private school. Even those young teachers who eventually move on to better paying jobs are happy and dedicated during their years working in DHR.
4. The school creates a culture where volunteering is encouraged and appreciated – that "we're all in this together." Expenses are able to be kept low because much of the work is done by volunteers. Two parents help with computer / technology issues and one of the grandparents takes school pictures. A retired educator donates a tremendous amount of time and energy to special education needs in the school. A volunteer buys milk while another parent helps with mailings. No one feels that it's below their dignity to volunteer for the school and parents as well as people in the broader community feel a sense of responsibility to get involved. Part of what helps create this culture is the weekly newsletter which highlights those who volunteer. But more important is that people learn by example and when some are involved it encourages others to join in.
5. One other factor that encourages parents to volunteer is something that as dinner chair I helped to initiate. Any family receiving any amount of scholarship (the majority of the school) needs to raise $1000 for the dinner. However, parents have the option of volunteering for either the dinner or auction to cover $500 of this $1000. As a result, much of the work for the journal campaign, shopping for and set – up of the dinner, solicitations of auction items, and set – up of the auction is done by parents. The caterer for the dinner charges a reduced fee because he's not responsible for the shopping and set – up. Thus the overhead for the major fundraisers is a fraction of what it otherwise would be. Many schools have variations on this sort of mandatory volunteering.
To sum up, there is no one right answer of how to keep costs low while striving for excellence in education. But strong leadership, a carefully crafted school culture, and a commitment to financial prudence can go a long way to keeping a high quality school open without exorbitant tuition cost.
Rabbi Micah Segelman learned in Yeshiva Chofetz Chaim in both Rochester and Queens and is currently pursuing a doctorate at the University of Rochester. In addition to other volunteer work for the school, he chairs DHR's annual dinner.