The End of European Jewry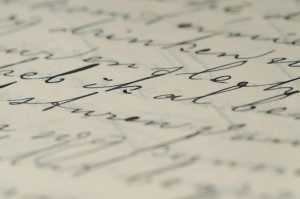 Unless the unexpected happens, the time has come for Europe's remaining Jewish communities to pack up and call it quits. Norway's leading daily published an op-ed by Jostein Gaarder, one of Europe's most celebrated literati. Completely over-the-top in its anti-Semitism, it hints at what is to come as surely as the publication of Mein Kampf predicted what was ahead for German Jews. Andrew Sullivan, decidedly not a Member of the Tribe, offers the same glum forecast, and the same understanding that the anti-Semitism it evidences is just the tip of the fjord. Here are some of the choicer excerpts, albeit not the ones Sullivan chose to showcase:
We need to get used to the idea: The State of Israel, in it's current form, is history. We don't believe in the notion of God's Chosen People. We laugh at this people's capriciousness and weep at it's misdeeds. To act as God's Chosen People is not only stupid and arrogant, but a crime against humanity. We call it racism… We have left the Middle Ages behind. We laugh uneasily at those who still believe that the god of flora, fauna and the galaxies has selected one peoples in particular as his favorite and given it silly, stone tablets, burning bushes and a license to kill… May the spirit and the word blow the apartheid walls of Israel down. The State of Israel does not exist. It is now without defense, without skin. May the world therefore have mercy upon the civilian population; for our prophecies of doom are not aimed at the civilian individuals… We don't believe that Israel grieves any more for the forty killed Lebanese children than it has wailed over the forty years spent in the desert three thousand years ago. We note that many Israelis celebrate such triumphs in the same manner they once cheered the plagues of the Lord as "fitting punishment" for the people of Egypt. (In that tale, the Lord God of Israel appears as an insatiable sadist.) We ask ourselves if most Israelis think that one Israeli life is worth more than the forty Palestinian or Lebanese lives… We do not recognize the old Kingdom of David as a model for the 21st century map of the Middle East. The Jewish rabbi claimed two thousand years ago that the Kingdom of God is not a martial restoration of the Kingdom of David; the Kingdom of God is within us and amongst us. The Kingdom of God is compassion and forgiveness.
The old anti-Semitism saw the Jews of the Old Testament, brimming with meanness and vengeance, replaced by the love of the New. My guess is that Gaarder has not seen the inside of a church in decades, but that did not stop him from appropriating the old imagery, and merging it with the more modern form of anti-semitism, in which Jews are seen as a misanthropic race which cannot abide the company of other decent people. Unless there is unequivocal condemnation of this piece by Gaarder's intellectual peers and by government figures, Lloyds of London should stop selling insurance policies to European Jews. (Don't hold your breath. Before this article came to light, Norway's government was considering a proposal by one of the ruling coalition partners to revoke tax-exempt status from exactly one class of charitable contribution: monies paid to Jewish institutions in Israel.) Leave now while you can, make aliyah, and satisfy yourselves in a few years when you watch Gaarder's throat being slit by one of the new barbarians at the gates of Vienna and every other European capital.
For us in America, any lesson is far less clear, but I will throw in my own view. Those of us who have not yet done so have to open our eyes to the difference between our non-Jewish neighbors in this country and the ones in the Greater Dar al Islam in the making. One of the first comments I saw on one of the first blogs to discuss the article was by a non-Jewish American who suggested that he and others ought to don Stars of David in solidarity. This time around, friends, it won't be the Danes doing that.
One of the ways this should be manifested is more sensitivity in what we say and do – perhaps starting with the internet, and this blog. Chazal exhort us: "Wise one! Be careful with your words!" As I wrote in the Jewish Observer years ago, the "bird of the heavens" of Koheles (Ecclesiastes) has sprouted digital wings. Whatever the half-formed ideas you may want to cathartically emote and that you reconsider five minutes after hitting the "send" button, realize how far your words are likely to travel. This blog is primarily aimed at observant Jews, and those interested in hearing what observant Jews have to say about contemporary matters. Do you have any idea just how many non-Jews of every stripe and persuasion routinely read our contents, and share them with others? Are you sure you are sanctifying G-d's Name?
Some of our readers were disturbed that Jews (including this author) would take time in the middle of a war and address rants of another misbehaving celebrity on Pacific Coast Highway. They have a point. I wonder, however, if they realize just how important the Jewish reaction is to that huge population of supportive Christians who help create the difference between our government's policies and those of godless Europe. Media took sound-bites of Jewish spokespeople and presented them, without the sentences before and after, and presented them to the public. Some of these comments made it seem as if Jews rejected the notions of forgiveness and repentance, rather than introduced them to the civilized world. Because these themes are immensely important to Christians in particular, it would seem to me to be good horse-sense to show that Jews have quite a rich tradition concerning repentance, even if it must necessarily differ from the concept in other faiths. Is it not important to try to convey a more nuanced understanding of teshuva to the non-Jewish world, so that they can applaud, or at least not draw back in disdain? The feedback I got from my Gibson piece on Jewish World Review was hugely supportive – at least from Christians.
I think it was worth the effort.