Are Some Things Improving?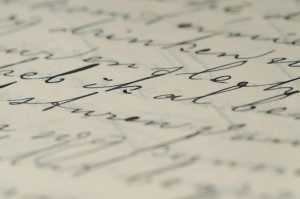 In the charedi community, it is regarded as pretty much axiomatic that external values are seeping in, and this has led to more troubles for our community — in everything from drugs to divorce.
A visitor to my office today, however, challenged the conventional wisdom in one area. In his opinion, there are fewer divorces today among younger yeshivish (fervently-Orthodox, yeshiva-educated) couples than formerly. And he believes the underlying reason is a better education in good middos (character).
When he was in school, he said, he heard about middos when they were yelling at you — when they were telling you your behavior was bad middos. But today there are projects in respecting teachers, parents, and peers before there's trouble, along with chessed (kindness) projects and all sorts of positive behavior programs. But, on the other hand, he admitted that his family background wasn't as right-wing as that of his kids, so perhaps it was always true of the truly yeshivish families, but there were fewer of those.
There's no question that kids are learning these positive things today. But not having been through these schools myself, I don't have a basis for comparison. So, given that there have been no surveys of which I'm aware, I couldn't contradict him.
I always went along with the conventional wisdom that there are more problems today than twenty years ago — but frankly I'm not sure. Others have said the exact opposite, that the divorce rate is skyrocketing compared to the last generation. What's your opinion?