Emunah Peshutah – Response to a Reader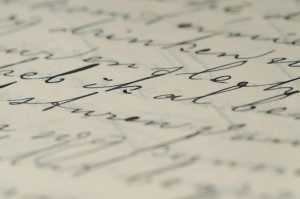 Reaction from readers – posted and not – shows that the words of R' Simcha Zisel of Kelm (see "A Torah Rationalist's Manifesto," Feb. 24) struck a responsive chord.
One reader may have supplied the answer to his own cri de coeur. "How can we expect to win the battle for our childrens' minds and souls, if we don't challenge and fortify them with DA'AS Torah, as opposed to a rationalist-rejecting emphasis on emunah peshuta (simple belief) alone?!"
I would turn the question upon my questioner. Can we expect to win the battle for our children's minds and souls without fortifying them with much emunah peshutah?
Don't get me wrong. The path I have chosen for myself – and for my children – involves a huge component of embracing rationalism. Living in an open society (whose few remaining barriers and mechitzos grow more porous by the day), I don't know if there is much of a choice.
I don't celebrate this state of affairs without equivocation. There is much to be commended about emunah peshutah, a commodity which is seriously abraded by the process of robust, critical thinking that many of us celebrate.
First of all, there is a beautiful strength, innocence and power in seeing things simply and clearly. To quote TS Eliot
And the end of all our exploring
Will be to arrive where we started
And know the place for the first time.
The upshot of much of our chakirah (rational inquiry – the traditional term used as the antonym for emunah peshutah) is to arrive back at the place with which emunah peshutah starts and ends, without traveling the convoluted paths in between. Most of us have to admit that the chakirah approach, while often adding insight and nuance, just us often drains us of unequivocal enthusiasm. Our prose is marked with too many footnotes.
Secondly, our fallback position in so many areas has to be emunah peshutah. None of us is smart enough, or well read enough, to answer all the questions. The passage from Rambam that R' Simcha Zisel cites alludes to as much, when he refers to issues that we cannot explain rationally, and that we then have no choice but to attribute to the meta-rational. When our rational backs are against the wall, we rely on our emunah to carry us forward.
A few years ago, I had dinner with a world-class scholar of Jewish antiquity, who happens to be Orthodox. Partly, I think, because I subconsciously did not want to be disappointed by his answer, I did not bring up biblical criticism until we were ready to go our separate ways. As he was preparing to get into his limo (like so many other visitors here in LA, he had been brought out to assist on a movie, and was properly courted), I popped the question. What were his thoughts about Higher Criticism, about the Documentary Hypothesis? He admitted that he did not have a satisfactory position, because he just had never had the adequate time yet to study the matter and formulate a response. I pressed forward. What, then, did he tell his own children? What did he tell himself? His answer was full of confidence and pride.
"What answer do I really need? The Torah is emes (absolutely true)– I know that. Is anything else really important?"
It was a wonderful response of emunah peshutah, from the lips of a quintessential chakirah individual.
Understanding all of this is important, I think, in relating to much of what goes on in our community. We often find much to criticize about goings-on around us. We should recognize that much of what we don't like is motivated by a sincere effort to preserve as much emunah peshutah in parts of the community where it has not become extinct. We can speculate about the price paid for such efforts, and whether or not they are doomed to failure. We shouldn't, however, belittle the attempt. There are people who have not had to grapple with difficult questions; they should be allowed to continue in peace. There are Torah personalities who realize that the chakirah process has produced some wonderful and satisfactory responses to difficult issues, but that they also tend to stimulate new questions, not all of which have been answered. They would like to protect the naďve (not used pejoratively) from the agony of raising questions for which quick answers will not be readily available.
I, for one, would hate to see emunah peshutah become another fossil.