Bashing Conservative Judaism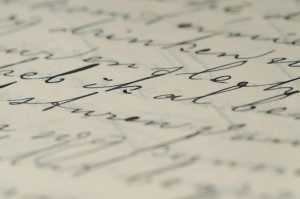 Here we go again. Yet another Rabbi thundering away that "calling Conservative Judaism a halachic movement is intellectually dishonest," and pointing out that there's not much standing between the commitment to observance of your average Reform and Conservative Jew. Oy. Clearly, these "highly inflammatory" remarks, this "nasty diatribe," merely represent a "strident voice" that we must marginalize.
Ah, but there's the rub. This time, the author wasn't an ultra-Orthodox fundy like Rabbi Avi Shafran, or even a radical Reformer like David Forman, but Conservative Jewish historian, philosopher, and JTS Professor Rabbi Neil Gillman, offering his keynote speech at Conservative Judaism's biennial.
Larry Levey contributes frequently to our comments, and sent me the following with permission to publish:
In an article scheduled for publication in this week's upcoming (NY) Jewish Week, Rabbi Neil Gillman, a leader in the movement and professor of philosophy at the Conservative movement's Jewish Theological Seminary, severely undermined those of us who have attempted to defend that movement as being halachic and gave credibility to the criticism long voiced by such Orthodox spokespersons as Rabbi Avi Shafran. An excerpt from that article follows:
Responding to perceptions that Conservative Judaism is spiritually listless and on the decline, a major thinker in the movement called this week for it to acknowledge that it is not bound by halacha, or Jewish law.

In calling for a new vision at the United Synagogue of Conservative Judaism's biennial in Boston, Rabbi Neil Gillman, professor of Jewish philosophy at the Jewish Theological Seminary, argued that calling itself a halachic movement is intellectually dishonest and has failed to inspire increased religious commitment of congregants.

"We have to be open and honest, and try to project a religious vision, a theological vision," Rabbi Gillman told The Jewish Week.

Conservative Jews should instead distinguish themselves from other liberal movements by their liturgy, their ritual practice and their loyalty to Conservative Jewish institutions, he said…

Rabbi Gillman said there is little difference between the religious practice of Conservative and Reform Jews outside the synagogue, and that "if we are a halachic community, it has to be because we want to be, not because we have to be. Then we have to explain why we want to be, and we have done neither."
That does about say it all.