Sunrise, Sunset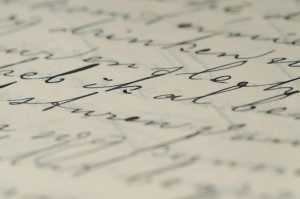 My daughter was married last week to a fine young man. She is our eldest and she is the first of our children to be married. It is a firm Jewish belief that deceased anscestors are in some way present at a wedding. So, in contemplating the extraordinary course of events through which G-d led us to arrive at this joyous day, I recalled to myself some of our family history.
I never met either set of my grandparents. And, as far as I know, my two sets of grandparents never met each other. They were all born in Lodz in the 1880s and 1890s and lived in Germany between WWI and WWII. All four of them were slaughtered by the Germans. We know the general location where the slaughters took place, but there is of course no specific grave or marker at the place of the crimes.
My father's brother lived in London. He died about twelve years ago and is buried at the Enfield cemetery in London. I was very fond of my uncle (my son born shortly after his death is named after him) and I always hoped for an opportunity to visit his gravesite. The opportunity came about two years ago. My mother's brother (he's also British) had had a son who died in the 1950s at a young age, and now it was the 50th anniversary of the boy's death. I took off to London to join my cousins as they organized a family weekend to commemorate the occasion. The focal point of the weekend was a Sunday morning visit to the cemetery to unveil a new headstone for the young boy as well as a new, free-standing stone containing the names of my maternal grandparents. When I heard that the cemetery we would be going to was called Enfield I was particularly intrigued and prepared myself for my long-awaited visit to my uncle's gravesite. After the ceremony for the young boy and seeing my maternal grandparent's names on a new headstone I walked about 100 yards to my father's brother's gravesite. Although I had seen pictures of the headstone I had forgotten that at the end of the inscription the names of his parents, my paternal grandparents, were noted.
So, 60 years after the slaughter, the two sets of grandparents finally had their names properly commemorated in stone, 100 yards from each other, close enough to be 'seen' together, and in London of all places. And last week they were again present together as their grandson walked their great-granddaughter down the aisle in Monsey. May their memory be a blessing for all of Israel.