A Jerusalem Yankee in the King of Sweden's Court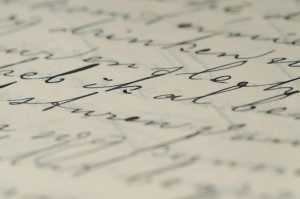 Motzei Shabbat 9 bKislev
Luckily for Jews, Alfred Nobel passed away on December 10 and not during the summer over a century ago. The King of Sweden awards the Nobel Prizes annually on December 10 in Stockholm in memory of Nobel and this can pose a problem for a Sabbath-observing Jew who wins the prize during those years when December 10th falls on Saturday. If the Prize were awarded during the summer, it would be impossible to attend when the ceremony would fall on Shabbat, since Shabbat in Stockholm is not over until about midnight. But since the awards are always given in December, Shabbat in Stockholm is over by 4 pm, and because the ceremony begins at 4:30, an Orthodox Jew can make it to the ceremony .
For two Israeli Orthodox Jewish Nobel laureates, December 10 indeed fell on Shabbat. It happened in 1966 with S.Y. Agnon, and again this year. Robert Israel Aumann was awarded the Nobel Prize and I wrote about the various conflicts & challenges in a Jerusalem Post article titled "When the Nobel meets the Sabbath", in the Opinion section of the Dec. 9 Magazine.
There you can read about how Robert Israel Aumann's entourage (his children, 19 grandchildren, 2 greatgrandchildren and colleagues) solved the problems involving keeping Shabbat, avoiding Shatnez (forbidden wool and linen combo in clothes), and getting kosher substitutes for the turtle soup and other delicacies at the banquet.
Aumann was born in 1930 in Frankfurt to Orthodox German-Jewish parents who fled eight years later to NY where he went to Rabbi Jacob Joseph Yeshiva. After MIT studies, he made aliyah to Israel in 1956, settling in Jerusalem. This Jerusalem Yankee taught at Hebrew University and made breakthroughs in game theory and mathematical economics. You can see videos of the ceremony and lecture by Aumann on
the Nobel website. Particularly moving and original is his short banquet speech in the presence of the king on that site.
You can also learn which 3 brachot to recite in case you become a laureate, by reading the delightful Nobel speech of S.Y. Agnon.
In an interview, you can read how Aumann got started in his research decades ago when studying the topology of bagels. This interview also gives insight into his scientific work and how he relates to Jewish tradition.
A number of good articles about different facets of this noble Jew are also available.
Yasher koah and mazel tov to Robert Israel Aumann.