Righteous Gentiles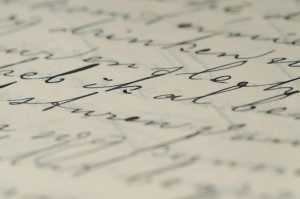 Righteous Gentiles
The following is an except from a letter I received from a gentleman in Canada.
"What is a Noachide allowed to study? I have heard about three answers to this question. I have read the greater part of the book 'The Path of the Righteous Gentile,' in which the author states that a Noachide is allowed to study all of the Written Torah but only parts of the Oral Torah. Apparently this views states that only those sections that deal directly to the seven Noachide laws are permitted for study. Halachah would then be off limits.
"The second view I have heard is that Noachides are only to study the first eleven chapters of Genesis. Anything after that is given specifically for the Jewish people.
"The third view is that Noachides are allowed to study all materials that are available to Jews. The only difference being that a Noachide may not study anything 'simply for it's own sake.'
"If I were allowed to have a preference I would vote for the third view. However, I suspect that view number one is the correct one. I could provide you with links to where I found these various views stated on the Internet.
"I have been in contact with an Orthodox Rabbi who stated that view number one is correct but was unable (though not unwilling) to specify which parts of the Written and Oral Torah were approved for study by a Noachide.
"Another question. In what areas or ways in Conservative Judaism deficient? My understanding is that the Conservative movement sees the Oral Laws as being dynamic and not static. The Conservatives seem to believe that the Oral Law is more of a guideline than a law per se. Is it lawful for a Noachide to attend a service at a Conservative synagogue?
"Anyway, I will stop with these few. In the future I would like to move on a gaining a clearer understanding of a few texts from the Written Torah, especially those that are most relevant to dealing with Xtianity."
I am presenting this letter for comments from visitors to the blog. I would like opinions, preferably with sources, regarding the limitations that apply here. But more important, I would like to know what our obligation is to people like this. Is a simple answer sufficient or should I reach out to him as I would to a Jewish corespondent? What are, or should be, our attitudes to the gentiles in general and to the Noachides, meaning those that seek to fulfill the Sheva Mitzvos, in particular?