Deja Vu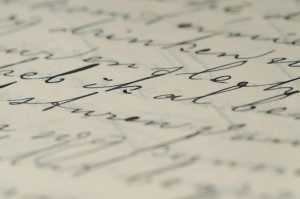 The United States District Attorney for the Southern District of New York is suing the incorporated village of Airmont, NY, for violating the civil rights of Orthodox Jews… again.
Back in 1991, the District Attorney traveled this same road. The DA claimed that the Village was using zoning laws to exclude Orthodox Jews, by prohibiting small houses of worship where similar non-religious gatherings were permitted. That sort of unique clause is an unconstitutional intrusion into the free exercise of religion.
The DA went further, however, arguing that the Village's very raison d'etre was bias and bigotry. "The Village was formed for the purpose of excluding Orthodox Jews by, among other things, imposing restrictions on Jewish forms of residential worship. Specifically, the Airmont Civic Association ("ACA"), an organization whose purpose was the incorporation of the Village, was to enact a zoning ordinance completely preventing worship in homes — a primary method of Orthodox Jewish worship" [emphasis added]. In other words, the village was formed — in the DA's opinion — not simply for self-governance, but in order to zone the undesireables out of the neighborhood.
The Court found in favor of the DA (and, independently, in favor of the Park Avenue Synagogue and several individuals), as reaffirmed by the Court of Appeals in 1996. According to the Rockland Journal-News, "the village was forced to rewrite its zoning code to allow residential synagogues and to pay $1 million in legal fees."
The DA now claims that the Village did not get the message. According to the new lawsuit, it is misusing the zoning laws once again, prohibiting dormitory-style housing for religious schools where "the zoning laws allow nonreligious housing accommodating disabled people in group homes, sleep-away camps, hospitals and nursing homes."
"The federal government is committed to ensuring that the village of Airmont discontinues its practice of using its zoning regulations to discriminate against Orthodox Jews," U.S. Attorney David Kelly said in a written statement.
In 1991, the DA and the synagogue came to court with a dossier of quotations from officers and officials of the Village of Airmont, a convincing collection of evidence of bias. What was perhaps most startling to the DA and judges — but not, unfortunately, to the Orthodox reader — was that many of the worst quotes came from our fellow Jews.
The NY Times article about the current suit not only demonstrates that you don't have to be a non-Jew to display anti-Orthodox bias, but that well-meaning non-Jewish reporters may not even see it coming — no matter how obvious it might be to some of us.
Then there's the question of what's a religious prejudice and what's an aesthetic or a land-use one? You don't have to spend much time in Rockland County to realize just how much the growth of dense, cluttered Orthodox towns like Monsey and New Square is the eternal thread in civic discourse. So, you don't have to be anti-Jewish to be skeptical of the school project here.

"I wouldn't want it, and I'm Jewish," said Leo Bellows, an 84-year-old retiree who was waiting for his sandwich at Joseph's Gourmet. "Once the Hasids come in, they want to take over the entire territory."
Note that according to the reporter, Mr. Bellows is not anti-Jewish; he supposedly views this as a case about "aesthetics or land use." Let us imagine for a moment that he had said not "Hasids," but "blacks" — would the reporter have presented Mr. Bellows' opinion in that same light? His statement absolutely reeks of bias, and yet Mr. Bellows is presented as one of those with legitimate concerns.
No one can deny that there are serious concerns when a dormitory-style building goes up in a residential neighborhood. Noise, traffic, water and sewage can all be real issues, and someone can't be accused of bigotry for not wanting one hundred residents at the end of the next driveway. In order to be fair, however, the same rules applied to group homes and nursing homes must apply to religious boarding schools. This is why the DA is saying this isn't simply preservation of a residential neighborhood, but bias — largely on the part of other Jewish residents.
Unfortunately, this sort of Jew-vs.-Jew animus is nothing new — it is the topic of an entire book by Samuel Freedman. As he found in several different situations, the practitioners often insist that they cannot be accused of anti-religious bigotry because they are Jewish, while simultaneously demonstrating the most nasty bias of anyone. This was amply documented in the previous legal battle — and if this is the best example a reporter can bring us of a supposedly unbiased opponent of the dormitory, it's likely the DA will have little trouble proving his case this time around.