The Jewish Community isn't Shrinking, and the Moon is Made of Cheese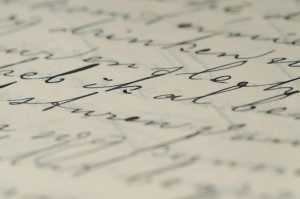 Yossi Beilin is still glowing from his success as the Israeli architect of the Oslo and Geneva Accords, both of which, as we recall, assured us that the Palestinian Arabs would forever renounce violence and terrorism as their methodology of choice. Without a doubt, the credibility of Beilin's claims and future plans rest upon his previous track record, of which the aforementioned accords are merely paradigmatic. Today, he is the chairman of the Meretz party, and rightly so — truly, he is the exemplar of the keen insight and realism of Israel's secular left.
And his latest? A declaration that the American Jewish community isn't shrinking. With a nod to Dave Barry, I'm not making this up. Yossi's dreams are every bit as outlandish to his contemporaries as his namesake's — but as his history and ardent secularism both indicate, this Yosef is no prophet of G-d.
To be fair, article titles are often chosen by editors. Beilin doesn't quite say that the community isn't shrinking, but that if we would only follow his plan, it doesn't have to. He says that we need an "alternative definition [of terms like 'Jew' and 'conversion'] that would enable non-religious non-Jews to become non-religious Jews." "US Jewry need not be destined to shrink," is how he puts it.
Others wishing to join the Jewish people, but not necessarily the Jewish religion, would be able to do so if they demonstrated a bond to Judaism. They might do so, say, by affiliating with a Jewish community federation.
That's about it. Write a check to the Federation, and — presto, you're Jewish! What if you want to join the Federation but not be Jewish? Yossi doesn't explain. If you skip the lessons in Hebrew and Jewish history, perhaps that will preserve your status as a non-Jew. But be careful — this definition of Jewishness is so amorphous and shallow that Khaleed Meeshal might end up shooting at himself. Come to think of it, that's the most positive result I can foresee coming out of this idea…
And there's something else Beilin fails to explain: why. He provides absolutely no reason why a non-Jew might want to become a non-religious Jew. None! Because it makes it easier to immigrate to Israel? Why not just make it easier to become Israeli? If I become a Jew, I become a new target for hate crimes in Europe. Non-Jewish Israelis are somewhat immunized from that sort of thing, e.g. the Druse.
He imagines that this will somehow lead to a new influx of Jews. This, despite Yeridah (emigration) from Israel and assimilation in the US.
Like many others, Beilin has forgotten the cardinal rule of customer service known to every business owner: client retention is far less expensive and far more profitable than client acquisition. Your first priority must always be retaining what you have.
And no one in the Jewish community — American or otherwise — is succeeding at retention, save the Orthodox.