Daas Torah: The Core Values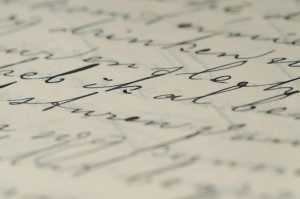 Talk about Daas Torah, be prepared for acrimony. There are few topics more divisive among Orthodox Jews. Many are given to dealing with the issue only with the volume up, making it difficult for people with more sensitive hearing to listen to reciprocal charges of fanaticism and heresy.
There is a second casualty generated by any Daas Torah discussion, besides the animosity and recriminations. Lots of people are turned off by extreme positions – either for good reason, or for lack of understanding. Watching the rounds whizzing past them from both end points, many people tune out to the entire discussion. At these extremes, some people would claim Daas Torah as the exclusive province of a single figure with whom they identify, while others see it as a modern invention meant to buttress flagging rabbinic authority. A definite middle ground is often obscured, wherein can be found core arguments that might very well be affirmed by a large majority of Orthodox Jews. I hope to open discussion here exploring that middle ground, hoping to find ideas that might bring more of us closer together.
It is not my wish to begin another endless and fruitless conversation about some of the particularistic claims at either extreme. I am also not going to fully articulate my own view on the subject. It cannot be as important as discovering areas that more of us can agree upon. Rather, I invite readers to explore whether there may be key foundational ideas in the Daas Torah universe, to articulate what they are, and to see if more people – especially people who feel excluded from the extreme position – agree about them than is ordinarily assumed.
In my mind, there are two quintessential components to what many call Daas Torah: 1) the leadership role of talmidei chachamim (Torah scholars), and 2) the ancillary gifts that come with Torah excellence. What follows is not meant to taunt or convince, but to briefly articulate one brief understanding of them. In my mind, these ideas are the most important in the Daas Torah orbit. Borrowing from Hillel's response to the potential convert, everything else is commentary.
Leadership – In the absence of a defined "leader" of the community like the Nasi or Reish Galusa, talmidei chachamim have long been regarded as the de facto leaders of the Torah community. They served, and continue to serve, as the Einei HaEdah, the eyes of the Jewish collective. Torah leadership was consulted on all matters important to Jews at all times in history. Meandering through shas, one is struck by the central role of Beis Din in areas we don't usually associate with a court of law. Rather, the Beis Din appears as the supervisorial voice of Torah experience, whether in declaring a state of war, or approving protocols of professional organizations, or setting price controls. The responsa literature from the Middle Ages and on overflows with questions put to local and regional rabbinic leaders concerning every conceivable issue that Jews faced. At each and every juncture, traditional Jews routinely turned to their Torah scholars for guidance and advice. I will not attempt to clarify whether they had a veto or only a vote, but it is clear that they were consulted. Those who would limit the voice of talmidei chachamim to more garden-variety "halachic" questions of mutar/ assur, chayav/patur (allowed/ disallowed, liable/exempt) are not being consistent with history or with Torah literature.
The gifts of Torah excellence – Years of Torah study yield some obvious benefits: knowledge of what to do, a mind sharpened by deep thought. Because Torah is unlike any other discipline, some less obvious benefits are part of the package. Torah is a window to the Divine Mind. The more quality time a person has spent engaging it, while fully living the prescribed Torah life, the more his own mind begins to absorb some refining characteristics. This does not mean that he becomes a demi-god, or prophetic. It does not mean that he is correct about every question put to him. It does not even mean that he is guaranteed to know more than people with special knowledge in a given area. It does mean that the most seasoned and deepest Torah scholars are well worth consulting in any issue that they themselves feel they may have some insight worth considering. That insight is regularly available to the truly accomplished talmid chacham; you can take its availability to the bank. This gift sometimes can be described as special depth and perception; at other times, it may be in the form of siyata d'shmaya – special Divine assistance. It means, minimally, that an opportunity to take counsel with Torah giants is not one to be dismissed or squandered.
A corollary of this is that all Torah giants have these gifts, whether or not they agree with each other. If you the Daas Torah of any individual who spends decades steeped in the full time pursuit of Torah learning, achieving recognized excellence therein, you undermine the entire concept. You can take issue with positions of that person for a variety of good reasons, such as following the Daas Torah of a larger group of luminaries, or following the opinions of your own rebbi and mentor, but you should not be able to deny him the gift of Daas Torah.
That's it. I am purposefully avoiding issues such as who has more Daas Torah than whom, how to weigh the contribution of Daas Torah to a decision relative to other contributions, such as experience and specialized study, and which kinds of questions need to be brought to Torah leadership for answers. About these, reasonable people – as well as many unreasonable ones – will passionately disagree. I ask any readers who wish to comment to restrict themselves to the merits of the two kernel arguments that I've identified as the essential backbone of the issue (or suggest alternatives), rather than the more inflammatory points that will get us nowhere. There are no shortage of blogs – on both the left and the right – that will gladly host those comments.