My Apology to the Old ACLU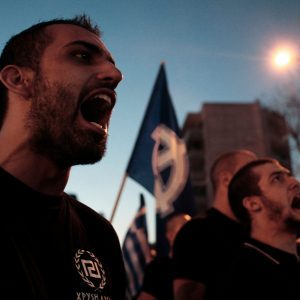 by Dr. Robert Lebovits
In 1977 an American neo-Nazi group sought to march through the predominantly-Jewish Chicago suburb of Skokie. They were denied a permit by the local officials, in part because many Skokie residents at the time were families of Holocaust survivors. The outrage and personal anguish such a march would generate was considered adequate grounds for denying the group's First Amendment rights of free speech and assembly.
The Nazis turned to the American Civil Liberties Union (ACLU) to represent them in court to acquire the necessary permit. The executive director then was Aryeh Neier, a Jewish refugee from Nazi Germany. As well, many of the ACLU Board members were Jewish. After much debate, Neier made the decision to represent the offensive group. They were successful in their legal action and won the right to march.
The pushback was profound. The ACLU lost over 30,000 members and many Jewish organizations were extremely critical of the decision. Many thousands of counter-protesters came to Skokie to show support for the Jewish community. As it turned out, the march was never held. According to some contemporary commenters the group had achieved its objective of gaining national publicity for its cause without having to do much work. One might say that the ACLU had been played, and their defense of free speech was misguided. As a young man I certainly came to that conclusion. However, looking at events going on today it is clear I and many others were wrong and the ACLU was right. I offer my formal apology.
Among the many activities happening across the country under the heading of "Justice" (racial, social, environmental, financial, etc.), is a profound reassessment of our language. The meanings of words and their common usage are being examined and parsed to determine how they may be complicit in maintaining discriminatory power structures, contributing to destructive social constructs, and oppressing identity groups with hurtful attacks on members' self-esteem. While legal efforts to regulate some forms of speech offensive to various groups have been going on for over a century, the more recent popular appeal to monitor speech has taken on a wholly different character.
Currently we are experiencing a phenomenon similar to Alice in Wonderland where Humpty Dumpty tells her, "When I use a word, it means just what I choose it to mean – nothing more or less." A number of social activists and diversity and inclusion thought leaders have offered their judgments as to the propriety of a whole host of widely-used terms – interpreting meanings and imputing impact that was never really considered before. "Whiteness" is no longer about hue; it is a quality of being that has centuries-old negative consequences. "Master bedroom" is a wholly inappropriate descriptor of the largest bedroom in the house because it reaffirms unequal value to the members of the household. Recently I learned that "pro-life" is a racist term because the roots of curtailing abortion was to increase the numbers of the white population (I presume the pundit who put forward this information was unaware of the fact that it is estimated 16 million abortions have been performed on Black women since Roe v. Wade. How much greater would the Black population have been in a pro-life culture?).
The intent of these analyses and reformulations is obvious and simple. Language is not only the instrumentality through which we communicate ideas via consensually agreed-upon meaning. Language is also the medium we use to create thoughts. Researchers are uncertain whether we can actually remember events that we experienced before we acquired language. It is unclear how something could be stored in memory if there is no language to give definition and character. Since thinking requires language, when language is curtailed so is thought.
In 1984 George Orwell presented a construction called "Newspeak", an ordered language with a simple grammar and diminished vocabulary, meant to limit the capacity for thought and thereby constrain the development of ideas that would challenge the prevailing political hierarchy. The fewer words the better, whereby all human thought and interactions could be communicated in less than 800 words – less than the number possessed by the average three-year old in this country today. Orwell knew the power of language, and so do the activists for social change. Their aim is more than improving people's behavior. It is to change the way we think. If one can change the way people think, it will change how they feel and how they act, so society will conform to a set of prescriptions defined as good.
The ACLU back in 1977 knew that more language is better than less, that even language which offends needs to be freely spoken – and countered by better ideas – rather than stifled or censored. We then have the opportunity to examine thoughts and make our own choices. The Ramchal tells us that koach habechirah – the ability to make choices – is truly the only power humans possess and the only control given to us by our Creator. Yet it is so powerful that it makes us accomplices with HKB"H in the Creation and to a considerable extent defines reality.
If we are not permitted to perceive choice, it does not exist
. Limiting thought by limiting language thereby limits choice, and constrains the Jew from fully realizing his/her potential in this existence.
Not all ideas are worthy of expression and Torah provides us with specific directives as to what speech can and cannot be spoken. Even so, the frum world knows how human whims and interests are inconstant and subject to passions and impulses. Many of the principles and propositions espoused by present-day advocates for change are incompatible with a Torah worldview.
As much as we should promote better conduct within our own community, we should also maintain our will to question and critique any perspective that is not in sync with our values, and be strong enough to challenge false narratives and efforts to distort meaning. We ought to support the ends of pursuing greater fairness while concurrently rejecting some of the means.
Dr. Robert Lebovits is a psychologist in Pittsburgh, PA in practice for over 35 years. He is a talmid of Mesivta Torah Vodaath and learned in Israel in Yeshiva Beis Hatalmud under Harav Dov Schwartzman, zt"l and Harav Moshe Shapiro, zt"l. He is the co-creator of Mind-Focused Therapy and Coaching, a metacognitive approach to change.