A Heretic in the Church – II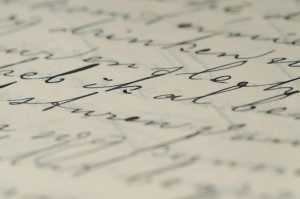 When last I wrote, it was to report on the politically (and anatomically?) correct move of the Jewish People Policy Planning Institute to add a smattering of women to its board, and to voice my wistful musing on the likelihood that strongly Orthodox Jews would ever be invited to join that august body.
Lo and behold, I read on to find that one of the three new female members of the People Policy Planning politburo is Professor Suzanne Last Stone, a highly regarded Orthodox academic. Thought I: by golly, I wonder if the Planners realize that they've actually chosen a strongly Orthodox woman to join the club.
Now, I've never made the acquaintance of Prof. Stone, nor am I at all familiar with her professional writings. All I'm going on here is my vivid recollection of her contribution to the August 1996 Commentary symposium entitled "What Do American Jews Believe?" I've gotten many hours of reading pleasure out of my by-now dog-eared copy of that symposium, which I heartily recommend to readers who are not allergic to even a whiff of Orthodox triumphalism.
To explain what I mean by that, I'll quote from a review of the symposium in the February 1997 issue of First Things (our own Jonathan Rosenblum did his own excellent review at the time in the JO) by the refreshingly forthright Cifford Librach, a Reform clergyman who can be counted on to speak truth to power. Contrasting the 1996 symposium with one Commentary had featured on the identical topic thirty years earlier, Librach writes:
[T]he most striking difference between the earlier and later symposiums lies in the reversal of ideological momentum between liberal and traditional Judaism. In 1966, the plurality of respondents were Reform rabbis, who, for the most part, wrote with utter self-confidence, barely granting a nod to the struggles of Orthodox Judaism. In 1996, by contrast, the tilt is strongly toward Orthodoxy and the traditional wing of the Conservative movement. That traditionalism, moreover, has become confident and pugnacious in a way no one could have anticipated in 1966. As David Singer observes, thirty years ago "the Orthodox participants were comfortable in their modernity, but at pains to justify their Orthodoxy. In 1996, for me at least, the situation is exactly the reverse: my Orthodoxy is rock solid, but I am hard-pressed to justify any accommodation with modernity."
Librach goes on to note that the Orthodox symposiasts in '96
answer Commentary's queries positively and aggressively — and proceed to note the vacuity of most everyone else; they are bold in their self-image as representing the only kind of Judaism that can survive in North America (imagine — there isn't even a single chareidi among them; must be contagious -EK). 'Refrom and Conservative Judaism have failed,' asserts David Gelernter, in an intellectual dismissal characteristic of much of Commentary's 1996 tone. 'The level of ignorance of classical Jewish sources within' liberal Judaism, observes Suzanne Last Stone, 'is, if not unprecendented in Jewish society, certainly unprecedented among those who take it upon themselves to declare the response of Judaism to the complexities of contemporary life.'
That's right: the very same Ms. Stone who has now been granted admittance to one of the deliberating councils of The Jewish Establishment. The questions flow fast and furious: did the People Planning politburo do its due diligence before selecting her? If not, have they by now realized there's a heretic loose in the church? If so, will they dump her, and how (he who casts the last stone . . .) ?
While I'm on the topic, I can't resist sharing with the readers some excerpts from her moving and delightfully written essay, which, like many others in the issue, is chock full of important insights. At several points, Prof. Stone takes direct and deadly, if slightly veiled, aim at various sacred cows of contemporary American Jewry in general and the heterodox movements in particular.
Thus: "Because my allegiance to the conceptual world of the halakhah is primary, I believe that I am obligated to evaluate present sensibilities in light of its assumptions and principles and not the reverse. . . . I can identify no intellectual basis for creating a hierarchy of commandments — except to the extent recognized by the halakhah itself — or for singling out for observance those which at present can be explained on ethical or social grounds."
And:" But I regard as a serious distortion the still-prevalent idea that Jews were chosen to pursue a particular political agenda, or that the great figures of Israel's past, especially the prophets, are significant only insofar as they serves as role models for modern-day social activists." Ouch!
Later, she comes close to touching a third rail of present-day non-Torah Jewry: "From the prespective of faith, I do not view the Holocaust as presenting a challenge to Jewish belief qualitatively different in kind from that posed by prior catastrophes. . . . [t]he manner in which American Jewry focuses its energy on advancing Zionism and memorializing the Holocaust — treating both as having paramount meaning in Jewish life, completely divorced from Jewish tradition and practice — threatens to deflect attention from the main goal: to perpetuate Jewish spiritual, and not solely physical, survival."
Finally, after landing isolated blows of this sort, the gloves come off — it's No More Mrs. Nice Gal time. I quote her take-no-prisoners denouement in full:
Even though I am extremely troubled by the deep divisions among American Jewry, it is not the lack of religious unity per se that concerns me. I am concerned, instead, that a majority of identified Jews in America are under the umbrella of Jewish denominational bodies which, in my opinion, cannot perpetuate themselves.

First, the level of ignorance of classical Jewish sources within these bodies is, if not unprecendented in Jewish society, certainly unprecedented among those who take it upon themselves to declare the response of Judaism to the complexity of contemporary life. Second, in the final analysis, I do not believe a movement which denies the authority of the halakhah will survive over time as a Jewish movement.

Unless there is a profound change in the committment of the liberal denominational movements to a Torah education and observance of the halakhic tradition, I do not see any prospect of large-scale revival out of what is, at present, the largest segment of the American Jewish poulation. I hope there will be an increasing number of thoughtful people who jump the fence toward more traditional Jewish institutional life.

As a matter of demographics, there already has been a profound revival of Judaism among the most traditional element, and given the extremely high continuity rate in those circles and their rate of procreation, one can anticipate geometric growth in the ranks of the most strongly committed. I suspect that over time, this will become the dominant strain in American Judaism.
Whew! Them's fightin' words — makes Kobre look like a downright anti-triumphalist pluralist.
The truth is that the presence of someone like Stone is desperately needed in an organization whose avowed purpose it is to do serious planning for the future of the Jewish people, however presumptuous that may be. First, the reality is that, by all indications, the Orthodox will play a leading role, and others a waning role, in that future, and so, it just makes good sense to include an Orthodox perspective.
Second, if the non-Orthodox are to get their acts together in terms of continuity, they'll have to summon up the intellectual honesty and emotional fortitude to learn from the long-villified, yet phenomenally successful, Orthodox about how one goes about perpetuating Judaic commitment in the next generation, all the while trying to retain their basic non-Orthodox principles. A tough act, indeed, and, perhaps, an impossible one; the alternative, however, is to continue down the road to insignificance.
Heaven knows that the Orthodox have their own learning to do in this regard and their own act to get together. Yet, in so many of the areas that the heterodox care about, such as Jewish education, attachment to Israel, fostering giving to Jewish causes, and plain and simple commitment of time, energy and resources to Jewish living, it will be necessary for the non-Orthodox to find it within themselves, as individuals and as institutions, to begin learning from the Orthos how its done. That can't be easy.
One wonders if the invitation for Prof. Stone to join the JPPPI wasn't engineered by someone well aware of her worldview who decided to put the Jewish future ahead of petty denominational politics and give her views a hearing.