Tongues, Cheeks, and Other Facial Anatomy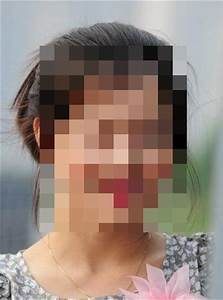 In Bnei Brak, at least, women have faces. The evidence is out there, in plain view. What do we make of this scandalous display? Read on. It is only partially tongue in cheek.
An appeal by Kupat Ha'ir features a full-face video message by a woman. Not just any woman, but the daughter of Rav Chaim Kanievsky, shlit"a. His daughter, Leah Kolodetsky, was tasked with taking over after the petirah of her sainted mother as the female spokesperson for RCK, and, by extension, for the gedolei hador of the yeshiva world. (Nothing tongue in cheek here.) In this video, she makes an appeal for funds for a particular chosson and kallah – in the name of her father!
Now everyone knows that Kupat Ha'ir – "the tzedaka of the gedolim" – is kulo kadosh, and under the supervision of the gedolim. (Only partly in jest. We are seriously assured that there is oversight, and that they do address major issues – even if not every detail – such as the propriety of certain types of advertising, which will not be considered here. It remains an extremely important tzedakah that does report to gedolei Torah.) So allowing a presentation by a woman must mean something.
Perhaps it means that those people who use the internet have been adjudged to be hopelessly lost souls, so that it won't make any difference to their ruchniyus-challenged lives to be exposed to otherwise inappropriate visuals. Possible, but not so likely.
It doesn't mean that for money, they will permit anything – that כסף יענה את הכל. I hope most of our readers are not that cynical. It does mean that the Litvishe world can recognize that some community standards of tzniyus currently practiced are beyond the formal requirements of base-level halacha. Those additions – which are the right and responsibility of every community to sanely and sensibly establish for the general good – are therefore somewhat plastic. Exceptions can be made in the right circumstances, and for the right people. (I remember the early days of AJOP, when women presenters often sat on panels at conventions. Some of those women were not terribly comfortable with speaking in front of hundreds of men, and the men were overwhelmingly Bnei Torah. But everyone understood that each of those women had expertise in kiruv that needed to be conveyed. They delivered, and the men listened. A few years later, the nature (and source yeshivos) of the attendees changed, and women stopped presenting.)
There's a parallel conclusion that should be made on the women's side. Some women have been convinced that it is a gross violation of a woman's tzniyus to be visible to groups of men. If there is such an issur, it apparently has evaded Rebbetzin Kolodetsky, and presumably her father as well.
The broader takeaway should be a reminder to all of us that parts of halacha and practice are nuanced. To be sure, there are boundaries that are firm and rigid. There are areas that are subject to different, but valid, positions. And there are also areas that are part of the way that specific communities deal with contemporary challenges. The last will vary from community to community. They may mean different and opposite things in different places. In some chassidishe communities it might mean greater insularity (and banning pictures), while in Modern Orthodox communities it will translate into the opposite: greater participation for women. A good example is the OU's current project (ably led by Rebbetzin Dr. Adina Shmidman) of identifying areas of communal involvement that stay within norms of Torah halacha and hashkafa.
And then there are all sorts of points in between (including yeshivish Bnei Brak) where things need not be as black-and-white as assumed. Or blacked-out.