Supporting Basic Torah Education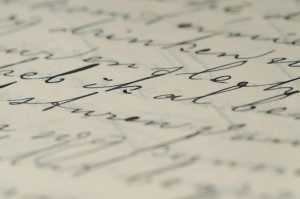 Could it be that after too many years of sending out the message that basic Torah education at the elementary and high school levels is not a community responsibility or tzedakah priority, Torah leaders are coming to realize that yeshivas and day schools, as well as their faculty, are suffering and a new message advocating support for our most vital institutions needs to be sent out?
This is an issue that I have trumpeted for far longer than I care to recollect here. The exercise has been akin to knocking one's head into a stone wall. I am frustrated and I am angry because I know who is being hurt, including the many for whom no yeshiva or day school chinuch is available.
But now at the Agudah convention, both the Novominsker Rebbe and Professor Aaron Twerski picked up the theme, with the latter following up with an impassioned article in the latest Jewish Observer. He asks that "yeshivas be put at the top of our agenda" and that "the next Agudath Israel convention be dedicated to the problems of our yeshivas." It's startling, even scary, that the Torah world needs to be told that yeshivas – and Professor Twerski makes it clear that he is referring to basic chinuch – need to be put at the top of our agenda.
We should be thankful for this progress, yet we are a long way off from reversing a dangerous trend which inadvertently has promoted the wrongful view that yeshivas are a consumer product and therefore the responsibility of parents who are the consumer. So long as Torah leaders send out an endless stream of communications promoting chesed and other causes which they disregard basic Torah chinuch – just look at the mail we get or the weekly Yated – it is unlikely that there will be much improvement. Right now, many yeshivas and day schools are in trouble and contributions continue to decline.
I believe that there will be meaningful change only if more of us speak out , only if parents and others send out the message that we have our priorities wrong.