In praise of Normalcy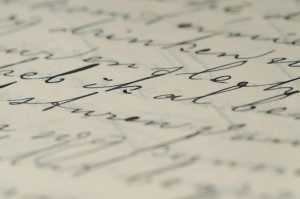 Just before Pesach, the front pages of all Israel's major papers were filled for days with three cases of horrific child abuse. In two of the cases, some of the children involved will likely never recover from their physical injuries, and it is hard to imagine the emotional injuries ever healing in any of the cases. Each of the three cases involved chareidi mothers.
One chareidi commentator noted that the explosion of the cases in the headlines seemed perfectly timed to coincide with the release of national figures on child abuse. And huge headlines quoting investigators describing the abuse as the worse they had ever encountered will be true only until the next sickening case comes to light. But the secret long known to social workers in the chareidi community is out of the bag: Our children enjoy no immunity from horrible abuse at the hands of their parents.
Each of the cases involved its own sensationalistic details, and together they raise many questions. The mother in the case in Beit Shemesh was the charismatic leader of a group of women, almost all whom came from non-chareidi backgrounds, who have taken to covering themselves in 18 layers or so of clothing, and who had already managed to achieve a certain international celebrity. The mother in the case in Jerusalem had apparently fallen under the spell of newly religious "mekubal," who directed her.
Among the issues raised by these cases is: How is it that so many newcomers to the chareidi world have imbibed so many strange ideas? Who is teaching them? What kind of connection do they have with rabbonim once they enter the world? Even if they come with longstanding socio-pathologies, why does no one notice this?
Another issue is: How did these cases go unreported for so long? The abuse in the Beit Shemesh case went on for many years, and the screams of the children from beatings they were receiving and the marks they bore could not have gone unnoticed. Calev Ben-David, writing in the Jerusalem Post, asked a question that deserves an answer: If, as the chareidi world claims, the perpetrators of these heinous acts did not grow up in the chareidi world, were not educated in its schools, and do not represent it, why was the chareidi community hesitant about reporting their acts?
Now, the truth is, we do not really know what was observed and not reported, or whether there were reports and they were ignored. These cases did all eventually come to light. Nor should we assume that abuse issues are exclusively confined any particular segment of the community.
Rav Yosef Shalom Elyashiv has ruled that one may not remain silent where there are strong reasons to suspect abuse within the family or in other contexts. Proper procedural safeguards must be in place to prevent witch hunts based on scant evidence, but nothing justifies placing children in danger of terrible physical or emotional damage.
In the past, part of the reluctance of the chareidi community to report abuse to governmental authorities has been a deep, and often justified, suspicion of government social workers, and the fear, based on experience, that some of them are eager for any pretext to remove chareidi children from their homes. In communities where the government social workers are chareidi, there is, in fact, a high rate of reporting of abuse cases (though no one can say with certainty what percentage of the actual cases are reported.)
THE CASE OF THE BURQA WOMAN from Beit Shemesh also brings out a point that has application to many areas. Here was a woman ostensibly acting with such extreme care with regard to tznius, and meanwhile things were taking place in her own home over a prolonged period of time that were the height of immorality and a break down of all boundaries of tznius. How could such a thing happen?
The truth is that we should expect precisely that. Extreme modes of piety often betoken an unhealthy obsession with the particular area regulated by the halacha. The rabbis of Beit Shemesh, including the rav of a community known for its meticulous observance of the laws of tznius, recognized this and spoke out forcefully against the Burqa women.
In the classic work Kav Hayashar (Chapter 52), the author inveighs against external shows of extreme piety. He describes a father who leaves a tzava (ethical will) to his son, in which he warns him to always be wary of all forms of extreme piety. The author describes how that insight later serves the son well when his wife tells him that she no longer wants to leave the house because a man might look at her.
"As Shlomo Hamelech wrote [in Koheles], 'Be neither too righteous nor too evil,' and Chazal tell us to be wary of hypocrites, who appear to separate themselves from all materialism and then act like Zimri, while expecting to receive the reward of Pinchas," writes the author of Kav Hayashar.
And even before the Kav Hayashar, the Gemara provided the same insight when it said that the Yishmaelites, who were always known for their extreme modesty in dress, received nine out of ten measures of immorality that came down to the world.
For Rav Yaakov Kaminetsky "normal" was a halachic criterion. He once said that he doubted that a particular type of matzos were those that the Torah intended since they did not fulfill the verse, "All its ways are ways of pleasantness." Rav Yaakov had his own chumros in a number of areas, but they were never on showy display. And never did he seek to impose them on others.
I once asked a young man who had been a house bochur in Reb Yaakov's house what he had seen. He replied, "Nothing, absolutely nothing." Everything Reb Yaakov did was too worked out in advance to attract attention.
Reb Yaakov was one of the true "tzaddikim," to whom the author of the Kav Hayashar tells us we should seek to attach ourselves. If there was anything notable about his behavior, it was not the display of piety but his meticulous care with respect to all aspects of mitzvos bein adam l'chaveiro.
Published in Mishpacha May 4, 2008