Orthodoxy Heads for the Hills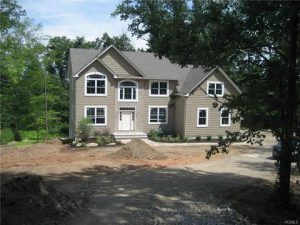 West Side Judaica, the venerable seforim store that has served as a landmark of Orthodox Judaism in Manhattan for well over half a century, just announced its upcoming closure. While the closure of any seforim store – especially one of the last seforim stores in Manhattan – is a sad event indeed, equally sad is the broader picture of urban Orthodox communities shrinking and going out of business, of which the permanent shuttering of West Side Judaica is yet another sign.
There are, thank God, more and more Orthodox Jews all over the place, ranging from startup communities in many Southern and Western cities that heretofore had minimal or no Orthodox presence, to often transient millennials who are popping up in the most surprising of places. (Several months ago, as I was approaching Costco in East Harlem, with just three blocks to go, one such person suddenly emerged from a local (and very non-Jewish!) apartment building and asked me to help put up a mezuzah there.)   
Despite this all, urban Orthodox communities are in steep decline and are going under. The young frum people who live in these neighborhoods do not generally stay for protracted periods of time any more, and the long-term, established residents who created and maintain the communal infrastructures are passing on and moving out. There may be more upscale kosher restaurants in Manhattan than ever before, but yeshivos, shuls, kosher bakeries and seforim stores – all components of communal infrastructure – are struggling, downsizing and disappearing.
It is not only Manhattan that has been experiencing this phenomenon. Even Brooklyn, with its bustling religious Jewish life, has seen an unprecedented outward migration of young families to Lakewood, Monsey and elsewhere, as Brooklyn housing is exorbitant and the borough's sizeable and aging yeshivos no longer enjoy the great popularity and envy of throngs of b'nei Torah in the Northeast. The number of young "yeshiva families" in Midwood and nearby is rapidly shrinking – so much so that two of the area's largest yeshivos recently erected apartment buildings in order to provide special housing deals for young kollel families, with the hope that these families' presence will compensate in part for the flood of yeshiva families who have moved out.
This general trend is occurring everywhere, and not only in New York.
What does it all mean? Well, it certainly means larger and more affordable housing for Orthodox families, and increased open space and greenery for those who leave the cities. It also means the potential for further homogeneity and seclusion, as greater amounts of space provide the opportunity to remain apart if so desired and to interact with those of one's choosing.
But what does it mean? What does the current trend really signify?
As much as I enjoy the outdoors and new and spacious surroundings and edifices, I fear that internal communal cohesiveness and external Orthodox clout will suffer. Centralized infrastructures which have sustained the frum community will be no more,  or will be a shadow of their former selves, and the unique opportunity to live in neighborhoods with rich connections to the past will be all but lost.
Just consider: with a few exceptions, the communities and institutions led by the members of Agudah's Moetzes Gedolei HaTorah no longer represent the most major and upward centers of yeshiva Orthodoxy. This disparity between the long-time centralized establishment, largely concentrated in urban nuclei, and the current and growing trend, is quite significant. Can the communal clout and broader influence, which have played a decidedly positive role in Orthodox life, persist under the new state affairs?        
While Orthodox urban life and culture are not for everyone, their eventual disappearance will be a real loss.