Signs of Hope From the Muslim World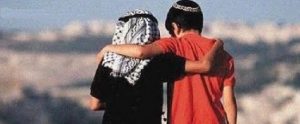 Noting that we live in times of extremes has become a platitude. It seems that the middle has dropped out of so much of our conversation, and that the extremes dictate the discussion. Sadly, this is often true in our own Torah community.
Looking outside of it at the moment, we note the extremes that govern conversation about Islam. People have to choose between the simplistic and dangerous reductionism of Barack Obama (Islam is a religion of peace; no religion advocates murder) on the one hand, and an equally wrong monochromatic rejection of all things Muslim (the problem is the Koran; Muslims never speak out against terrorism) on the other.
The truth is rarely at the extremes, however. This is true even when the middle ground seems elusive to identify. Some of us have argued that the West will only be able to resist jihadist Islam with the help of large numbers of Muslim moderates. We have argued that we should do all in our power to encourage genuine moderation whenever and wherever we find it, even as we refuse to put on blinders about the sources and the huge extent and continued appeal of Islamic extremism. We have also recognized that the battle against the extremists will have to be waged aggressively by Muslims, not by us.
Believers in the middle ground were recently given two boosts. The first came from the largest Muslim country in the world: Indonesia. Islamic extremism thrives there, as evidenced by the recent toppling of a non-Muslim governor of Jakarta and conviction for blasphemy, both spurred by conservative forces trying to replace Indonesia's present system with Sharia. However, it is also the nerve center of genuine moderation, of a significant counterforce to the ugliness of Wahhabism. A few weeks ago, the youth movement of the single largest Muslim organization in the world convened a gathering of 300 Muslim clerics, who produced a remarkable document on a different kind of Islam than we hear about from those on the extremes referenced above. Here are excerpts from that document, which also appeared in the cover letter they sent to people they knew in the West:
"It is false and counterproductive to claim that the actions of al-Qaeda, ISIS, Boko Haram and other such groups have nothing to do with Islam, [emphasis mine] or merely represent a perversion of Islamic teachings. They are, in fact, outgrowths of Wahhabism and other fundamentalist streams of Sunni Islam.

 

"For more than fifty years, Saudi Arabia has systematically propagated a supremacist, ultraconservative interpretation of Islam among Sunni Muslim populations worldwide. The Wahhabi/ultraconservative view of Islam—which is embraced not only by Saudi Arabia and Qatar, but also by al-Qaeda and ISIS—is intricately wedded to those elements of classical Islamic law that foster sectarian hatred and violence.… [Legitimate] Saudi opposition to Iran[ian], ISIS and al-Qaeda [supremacism] does not and should not absolve it from responsibility for promoting the very ideology that underlies and animates Sunni extremism and terror.

 

"Muslims face a choice between starkly different visions of the future. Will they strive to recreate the long-lost ideal of religious, political and territorial unity beneath the banner of a Caliphate?… Or will they strive to develop a new religious sensibility that reflects the actual circumstances of our modern civilization, and contributes to the emergence of a truly just and harmonious world order, founded upon respect for the equal dignity and rights of every human being?"
And they are not the only ones in Indonesia working on this vision. A few weeks ago, I spent the better part of a day with an impressive group of accomplished academics and significant politicians from Indonesia who were touring the West under the aegis of Institut Leimena. We had time over glatt dinner in one of LA's best restaurants (we had pulled the wine from the group menu out of deference to them – all practicing Muslims; they put it back in for us Jews) to ask the hard-hitting questions. While they acknowledged the attraction of religious extremism, they could not be budged from their commitment to exporting an alternative that they believe is far more authentic.
In a very different part of the world, a telecommunications giant produced a remarkable video for the Ramadan market. Millions have watched the piece, which follows a would-be suicide bomber on his way to making his statement. He encounters his victims – played in some cases by real-life survivors of jihadist terror – and others who remonstrate with him in song. They speak of substituting conversation for carnage. They talk of winning over others through persuasion, that religion cannot be subject to compulsion. Most importantly, they argue that his cry of Allahu Akbar is a cruel parody, because G-d is only dishonored through his activity.
Kuwait is an active and eager participant in the waning efforts of the Arab League boycott against Israel. Not long ago, state-run Kuwaiti Airlines gave up its lucrative New York to London route, rather than comply with US anti-discrimination law. The company refuses to sell tickets to Israelis. The video targeting suicide bombing could not have been made without government sanction. Apparently, it has not yet penetrated the minds of Kuwaiti rulers that the religious fundamentalism and primitivism of the Wahhabi jihadists shares much common ground with a public posture that refuses to accept the possibility of a Jewish state on a tiny sliver of land far from Kuwait City.
Still, the video offers hope that truth and sanity can eventually prevail.